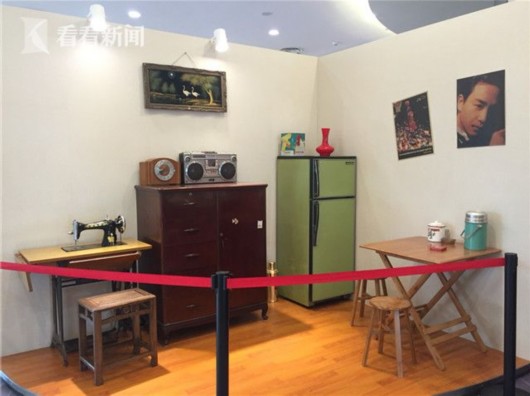 Old furniture in the past [Photo/Kankanews.com]
  Starting from October 30, an exhibition which showcases the old Shanghai is underway at the River Mall in Pudong, bringing faded memories of the city's past back to life.
  In an area which is specially designed in the style of Shanghai's Shikumen architecture, more than 100 exhibits are on display for public view. From the vintage bicycle, black-and-white TV set, to the old tape recorder and different kinds of snacks, the exhibits showcase the daily lives of Shanghai people from the Republican Era of China to the 1980s. To some visitors who were born after the 1980s, the exhibits are strange. However, just as one said, the show allows the younger generation to get a glimpse of how their grandparents lived in the past.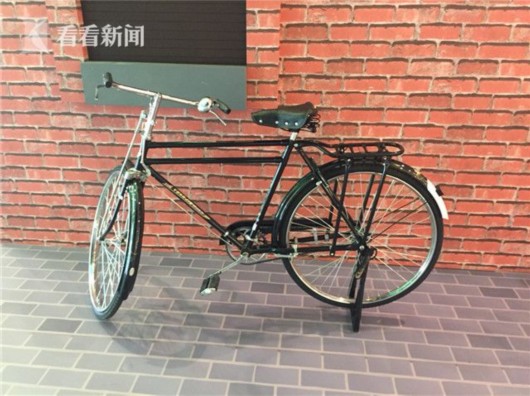 A vintage bicycle in the 1950s [Photo/Kankanews.com]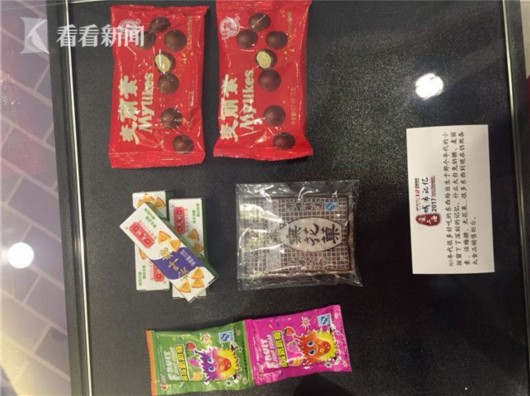 Snacks in the past [Photo/Kankanews.com]
  The exhibition also showcases a documentary and over 50 old photos provided by some citizens and the Shanghai Photographer's Association, revealing the changes that Shanghai has been through over the past century.
  The show, which aims to let people know more about the culture of Shanghai and find more reasons to love the city, is free to the public and will run through November 26.