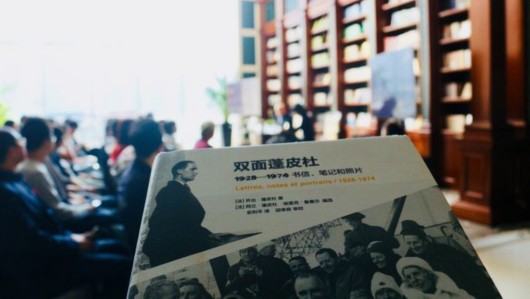 The Chinese translation of "Lettres, notes et portraits/1928-1974" was recently published. [Photo/Shanghai Observer]
  The Centre Pompidou is a world-famous landmark in Paris. But how much do you know about Georges Pompidou, the man behind the modern art museum?
  Recently, Alain Pompidou came to Shanghai to introduce the newly published Chinese translation of the epistle collection "Lettres, notes et portraits/1928-1974" which depicts the life of his father, Georges Pompidou, between 1928 and 1974.
  The book collects the unpublished letters by Georges Pompidou to his bosom friends and Charles de Gaulle, as well as Pompidou's notes of important political issues. As the book's author Alain Pompidou said, so far there has been no biographical book which exactly documents the 45 years of a former president in a private manner, except "Lettres, notes et portraits/1928-1974."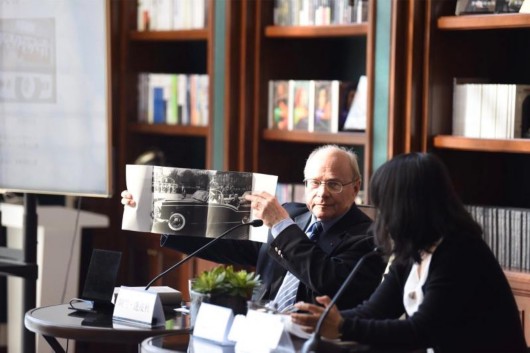 Alain Pompidou tells the story behind a picture in the book. [Photo/Shanghai Observer]
  In Alain's eyes, his father was a person who loved arts and culture."He liked reading and reciting poetry when he was a little boy. In his youth, he fell in love with modern art and shared the same interest with his wife. As they could not afford the artwork of famous painters, such as Picasso's works, they bought paintings from some young modernist painters who later became their friends."
  Alain also recalled that as a fan of Charles Pierre Baudelaire and Jean Nicolas Arthur Rimbaud, his father always recited their poems in the garden of their house.