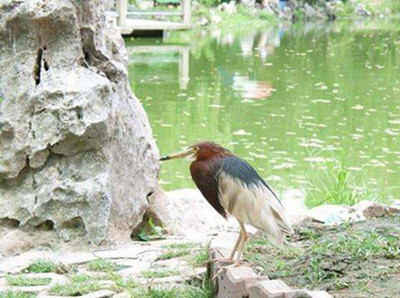 Reporters learned from the greening authorities of Jing'an District that Zhabei Park will close and be in reconstruction for nearly seven months since November 3.
  The 70-year-old park has been facing a lot of problems. In the park, for instance, the activity area and the quiet area are mixed, resulting in seriously disturbing noise; the main roads can't be easily told from the secondary roads; some buildings are damaged or miss part of the functions. Besides, the locally damaged floor, poor water quality and buildings with various styles are also included.
  Therefore, it is very necessary to rebuild and upgrade Zhabei Park. The reconstruction will focus on activity area partition without reducing total activity sites to meet the needs of visitors and solve the disturbing noise problem. Also, tall trees offering shade will be planted, and meanwhile, ancient trees will be protected. In addition, the authorities will sort out the existing buildings in the park based on functions and styles.
  Zhabei Park will not open until May 31, next year.