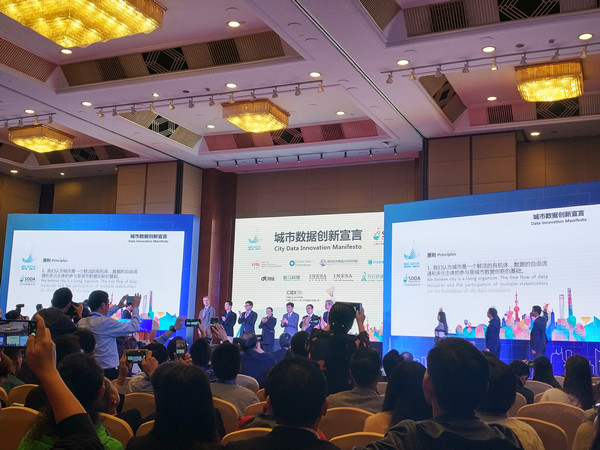 The Opening Ceremony of 2017 Global City Informatization Forum (GCIF) was held on the morning of November 7. GCIF is hosted by Ministry of Industry and Information Technology, Ministry of Commerce, Chinese Academy of Sciences, Shanghai Municipal People's Government and United Nations Economic and Social Council, and organized by Shanghai Municipal Commission of Economy and Informatization and Shanghai Academy of Social Sciences.
  Xu Kunlin, vice mayor of Shanghai, and Wu Hongbo, former deputy secretary-general of the United Nations attended, as well as over 400 experts, scholars, industry leaders and city managers from home and abroad.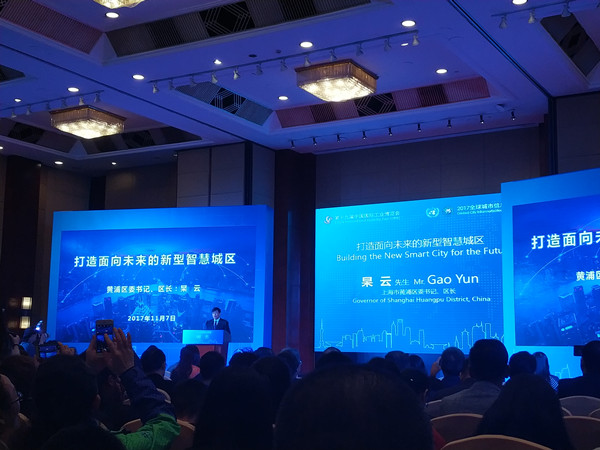 The theme of the forum for this year is "Smartness • Innovation • Excellence".
  The new information wave is coming with mobile Internet, cloud computing, Internet of Things, blockchain, artificial intelligence and other technologies while the new economic forms, such as digital economy, sharing economy, platform economy, are emerging, which inject new power, open up new space and indicate new directions for the city informatization. The participants gave wonderful lectures about urban management, wisdom management, technological innovation and things above and shared the experience in the construction of smart city and smart park.
  David. S. Chen, vice president of Microsoft considered AI will improve people's lives – helping make them more productive, creative and safe and shared the case of Mobike. Cycling as a green transportation mode in cities has been promoted by many governments all over the world. Mobike, founded in Shanghai, now become the world's largest Smart Sharing-Bikes'Platform, which has entered over 130 cities in the world.
  The new-round information technology revolution will inevitably lead to new changes in the city which will raise the urban competitiveness and expand sustainable development.