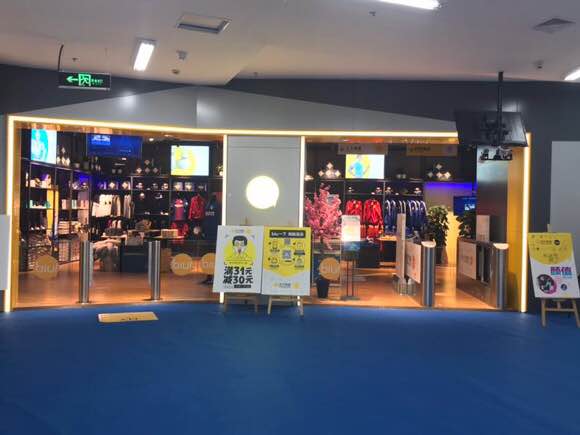 The first unmanned sporting-goods store in Shanghai is opened at Suning in Wujiaochang on November 6.
  The 100-square-meter store offers nearly three or four hundred categories including sports IP products, technology products and home products with high repo rate.
  Downloading an application on mobile phone and "binding the face" with it, customers can enter the store by face recognition. Also, there's no need for customers to line up for payment since the system can automatically recognize them at the payment gateway and complete the charge.
  Some consumers said it is really convenient and fashionable, and things are affordable there. This is Suning's second unmanned shop in China, larger and owning more varieties of products than the first one which is located in Nanjing.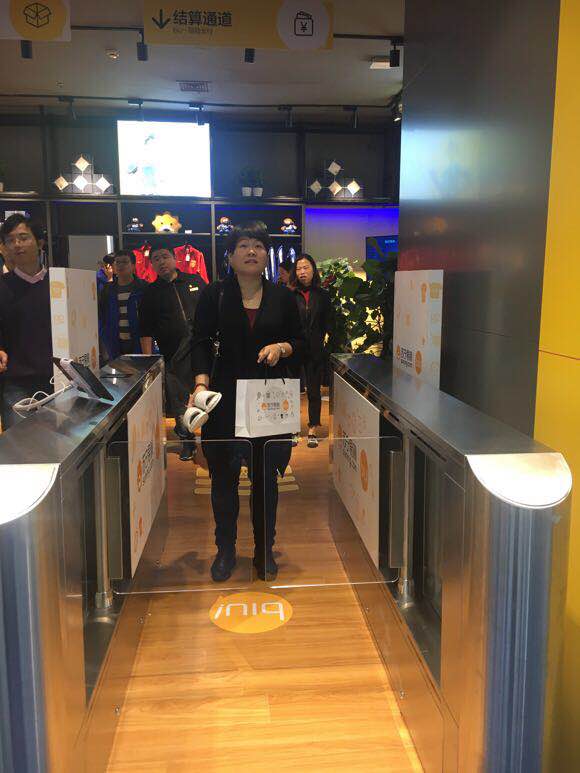 Zhu Wei, the store manager said,"The shop has saved labor costs by 30 percent, which will keep declining later, though it is in trial operation now." They will apply savings in labor costs to the expansion of products as well as the improvement of consumer experience, Mr. Zhu added.
  Fan Zhijun, vice president of Suning said the company will open three more unmanned shops in Beijing, Chongqing and Xuzhou in November this year.