The fourth West Bund Art & Design Exhibition kicked off on November 10 with three exhibition areas attracting 70 global advanced galleries from 17 countries to take part in.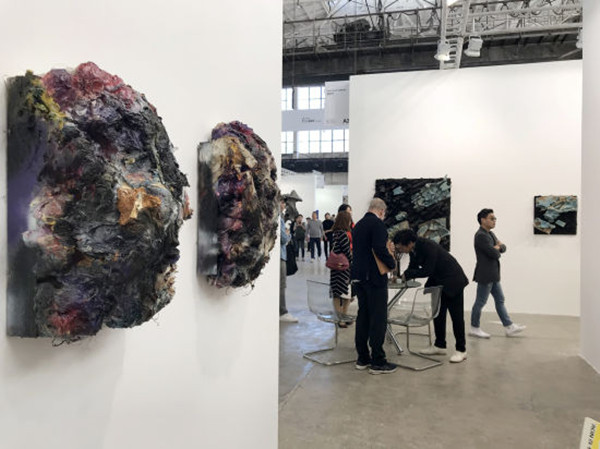 In the public area, frontier works by Asian and international artists, including large paintings, videos, sculptures were showcased to audiences, among which thirteen pieces of works were exhibited for the first time.
Shadow of Trees created by Wang Wei, a Beijing artist was highly appraised by the judge group consisted of Patrizia Sandretto Re Rebaudengo,founder and president of Fondazione Patrizia Sandretto Re Rebaudengo and Zheng Zhigang, founder of the K11 Art Foundation.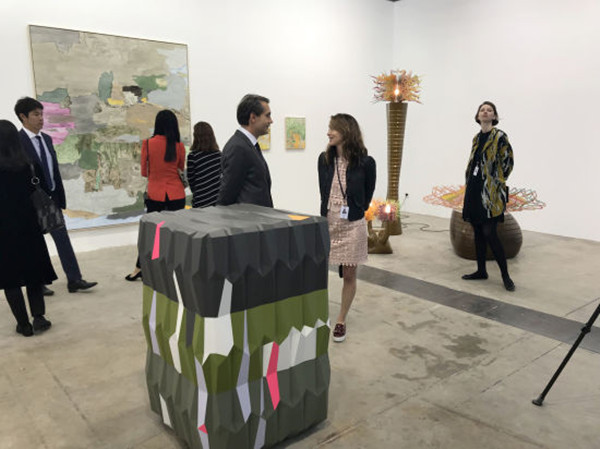 Several forums are scheduled to be held during the two-day exhibition to share the latest viewpoint and trend in art and relative industries. On November 10, the first day of the forum, industry experts invited by Christie's Education shared their work experience in art fairs, galleries, auction houses and art galleries with audiences. Jiang Hongjie, curator of the Thailand Biennale introduced the first Biennale "The Edge of Wonderland". New Century Art Foundation has invited Jordan Wolfson and Colin Siyuan Chinnery to communicate about their works.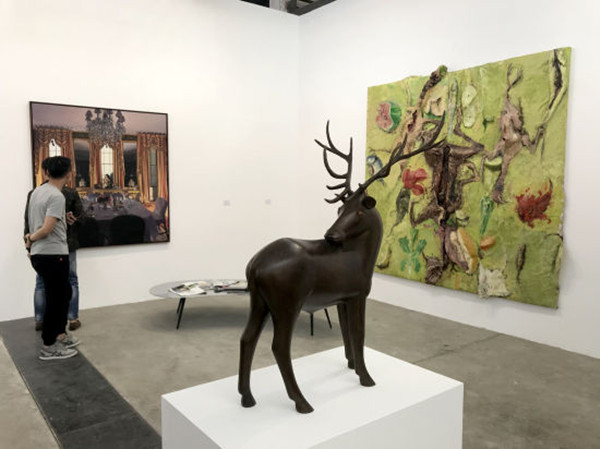 Since its first debut in 2014, West Bund Art & Design Exhibition has been attracting high-quality galleries to attend and showcasing works by emerging and outstanding artists from all over the world.