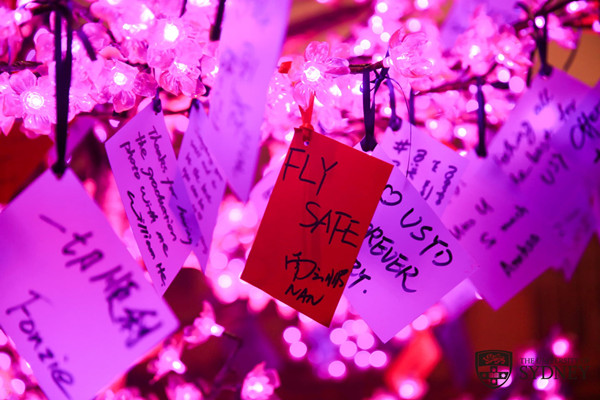 The University of Sydney China Alumni Celebration was held at Kerry Hotel Pudong on the night of November 11, and nearly 500 alumni attended this annual event.
  Two trees at the conference hall caught people's eyes - one is the flame tree and the other is jacaranda which graced the southern end of the Quadrangle of the University for 88 years before dying in 2016. The flame tree reminds the University is built on the lands of Australia's first peoples who have been teaching and learning in this country for tens of thousands of years. Most ladies present are dressed in purple or red to match with two trees which carried many blessing cards written by the alumni.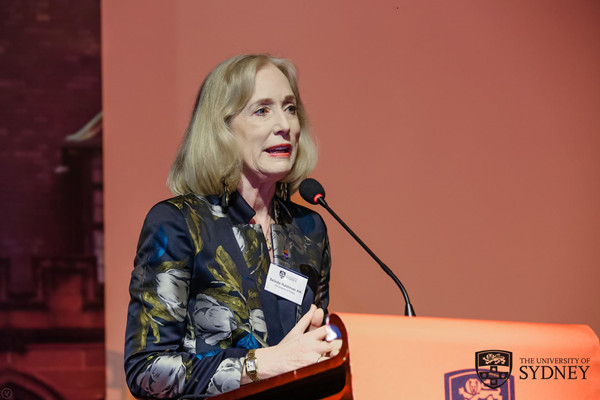 The alumni took a group photo in front of the main building background board of the University of Sydney. Principal Dr Michael Spence hosted the event in fluent Chinese while Chancellor Belinda Hutchinson gave a wonderful speech at the celebration.
  That day also coincides with the 1st anniversary ofCentre in China of the University of Sydney which connects the University, its researchers and its students to China by providing a platform to create innovation and knowledge networks, identify emerging opportunities and strengthen research collaboration and mobility.