Thanks to the popularity of charging facilities and the expansion of car batteries, Battery only Electric Vehicles(BEV) is becoming a possible choice for Shanghai people's cross-city journey.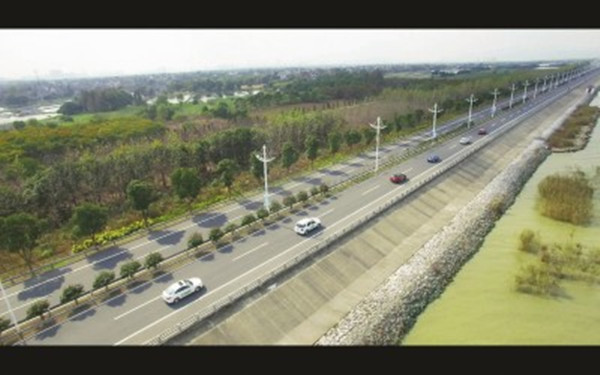 Aerial photo of BEV's cross-city journey test.[Photo provided by Shanghai New Energy Vehicle Spreading Office]
The first test of BEV's cross-city journey organized by the Office of New Energy Vehicles of Shanghai was successfully finished on November 13. All nine vehicles have completed the 500-kilometer round trip from Anting Town, Jiading District of Shanghai to Liyang of Jiangsu province.
During the two-day test, the testing vehicles, monitoring the situation of all families'travel with at least four men and luggage on charged only 45 minutes in the charging station along the way but maintained an average speed of more than 100km/h on highwaysand 75km/h on national road.
To investigate the charging environment, the test team stopped at multiple expressway service areas and found that every service area is equipped with charging stations set up by the State Grid.
According to Liu Jianhua, head of the Office of New Energy Vehicles of Shanghai, under a series of policies for the promotion of new energy vehicles, the construction of nationwide charging facilities has experienced a peak with public fast-charging stations almost spreading along the highways and in towns and scenic spots all over the Yangtze River Delta region.
Developing electric vehicles and promoting green travel is an important national strategy and also a goal of Shanghai Municipal government. Last year, Shanghai became the first city in the world to have a record 100,000 new energy vehicles and became a veritable "new energy vehicle capital".