To celebrate the 70th anniversary of the founding of the Inner Mongolia Autonomous Region, a special art performance themed at the beautiful grassland was held in Shanghai Grand Theater on November 13, presenting a unique visual banquet with Mongolian characteristics.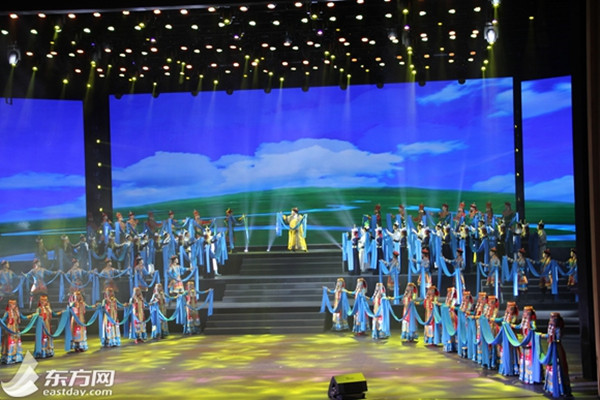 The performance opened with a Mongolian Long Tune song, melodious sound bringing audiences a feeling of being at a grassland. Apart from Long Tune, a historical Mongolian folk song dating back to the 7th century AD and an Intangible Heritage of Humanity, Tuvan throat singing, also an intangible cultural heritage appeared on stage.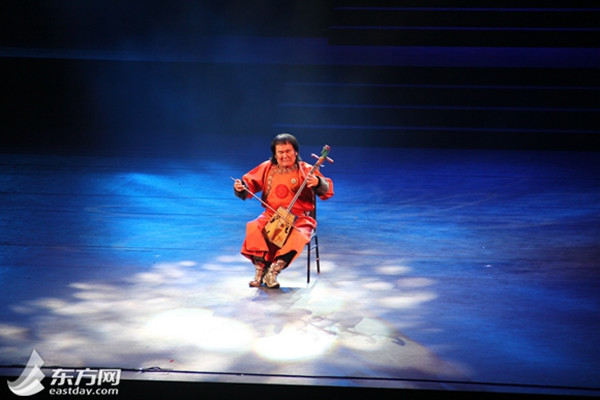 Qi Baoligao, a master of morin khuur or horse-head fiddle (a traditional Mongolian bowed stringed instrument) performed for audiences."The first time I came to Shanghai was in 1973 to compose for a movie. Shanghai was different at that time. The current Shanghai is like a light of Asia and also a rising moon from the East. I haveagreat sentiment of this beautiful city."said Qi Baoligao.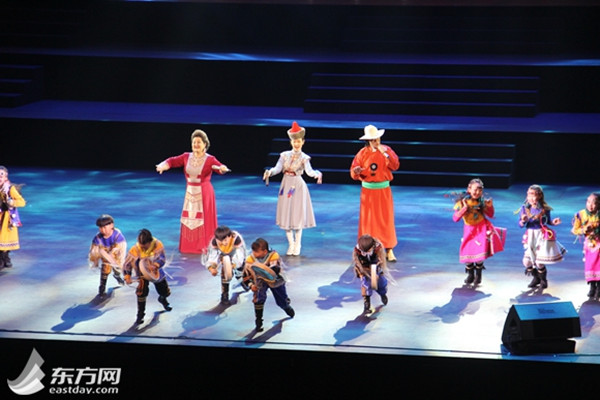 In addition, several performers with whom Shanghai audiences are quite familiar also took on stage."I like Swan Goose by Hu Sile. I am very happy to listen him singing on site. After appreciating the evening party, I even want to visit Inner Mongolia."said Aunt Yang, a Shanghai citizen with a smile.
The performance is one part of the 19th China Shanghai International Arts Festival, which lasts from October 20 to November 19 and has been introducing shows, workshops and forums in public spaces to get audiences closer to the performing arts. The Inner Mongolia Autonomous Region is expected to be a new sub-venue of next year's festival.