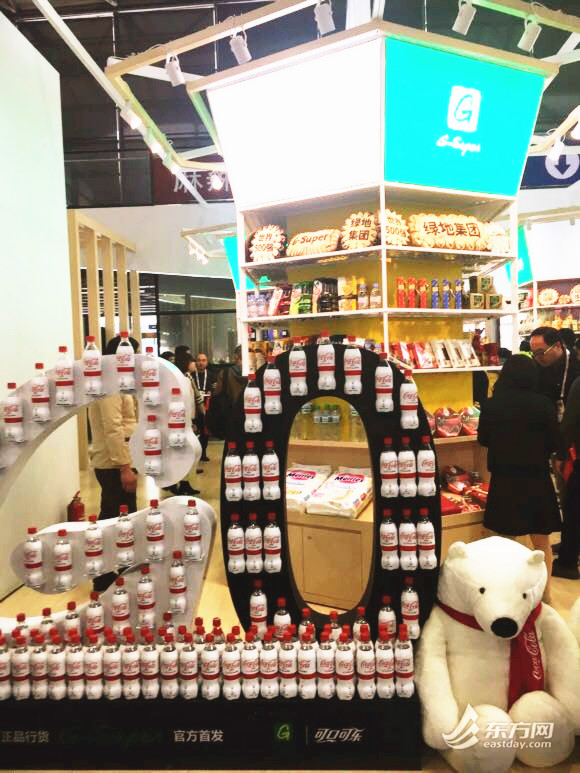 New product "Coca-Cola Plus" at G-Super
  FHC China 2017, known as "the largest professional imported food and wine trade show in China", took place at Shanghai New International Expo Centre on November 14.
  With nearly 2,500 companies from 75 countries and regions exhibiting, the 85,000-square-meter area has attracted over 72,000 visitors.
  With the improvement of living standards, imported food becomes more and more popular. Therefore, the global direct sales center G-Super is widely adored due to the advantageous price of its leading product - imported food. Visitors were offered Australian Wagyu beef, Argentine red shrimp, ice-cream from New Zealand and manukahoney for tasting at G-Super.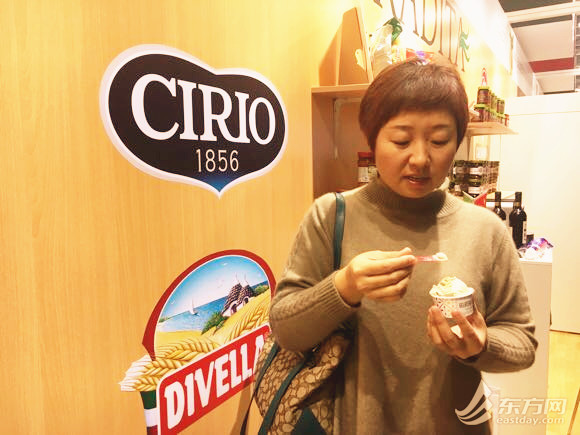 A lady tasted Cirio's ice-cream.
  In addition to China's domestic retailers, some Italian brands appeared at the show and got the visitors strongly interested in the representative Italian food such as pasta, wine, cheese, olive oil and coffee.
  After tasting Cirio's ice-cream, Ms Xia said she has the intention to introduce this product to her area, which is popular in some European countries and U.S but hasn't come out in China.