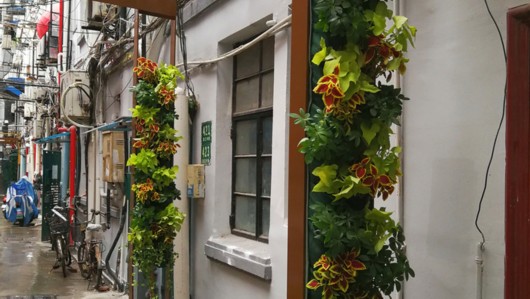 The residences on the third floor and above of the 100-year-old Shikumen buildings located at 500 Tianjin Road used to be filled with fume at lunch or dinner time.
  Designed by the British, the building had no kitchen or exhaust port at the beginning of the construction, so the residents on or above the third floor have all along shared the "kitchen" which was originally a long corridor and regarded the fence, less than 30 centimeters in length, as the exhaust port.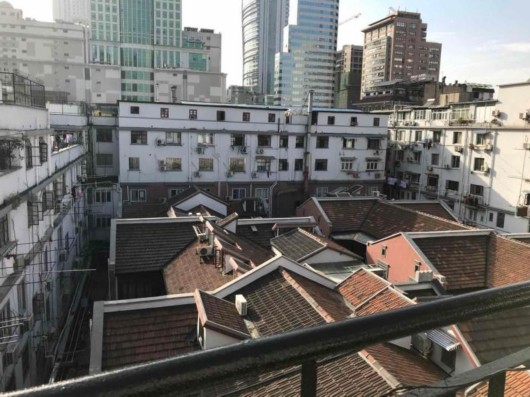 The Overlook at 500 Tianjin Road [Photo/Tang Ye from Shanghai Observer]
  In order to solve the fume problem and beautify the residential environment, the government and the residents agreed to install unified exhaust pipes in the corridor, link the pipes to the exhaust fans in the houses and exhaust the fume out of the port on the roof. The slight updating of the buildings will be completed in November.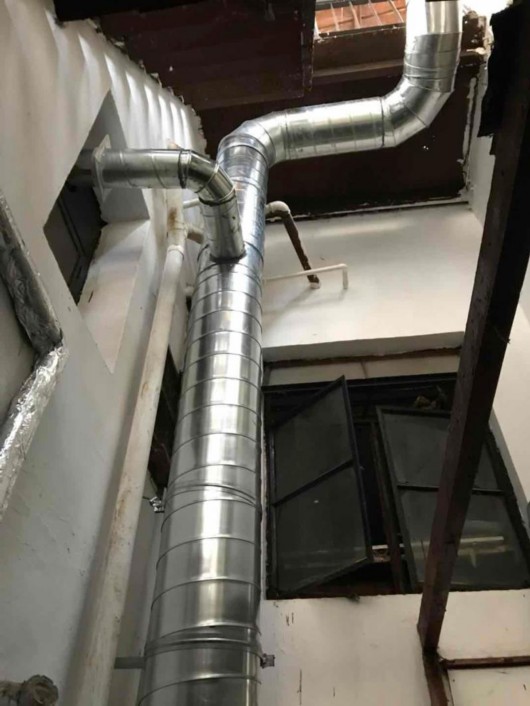 Exhaust pipe[Photo/Tang Ye from Shanghai Observer]
  Zhang Tingting, neighborhood party chief, said,"The exhaust port project will surely benefit about half of the residents in the building, but it will also, I believe, reshape the relationship between them. We hope to inspire the residents here to help each other with this project."