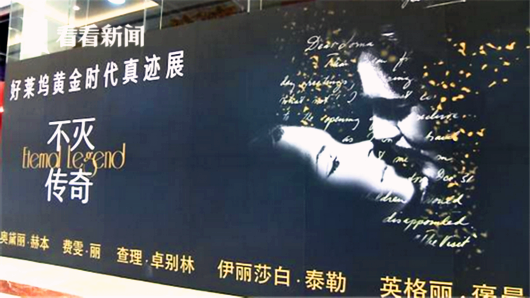 Hollywood's golden age [Photo/Kankan News]
  An exhibition about Hollywood's golden age took place at Shanghai Global Harbor recently, taking visitors back to the eternal time.
  A large number of classic films such as "Roman Holiday","Casablanca" and "Gone with the Wind" and legends including Marilyn Monroe, Audrey Hepburn, Elizabeth Taylor and Charlie Chaplin emerged and shined in 1925 - 1965, which is Hollywood's golden age.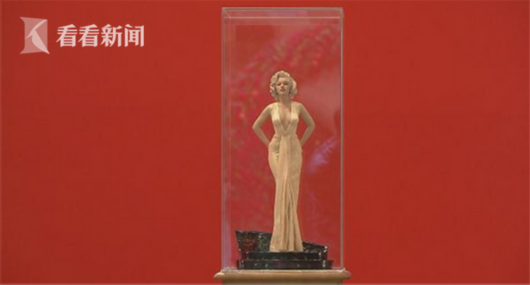 Statue of Marilyn Monroe [Photo/Kankan News]
  It is reported that the exhibition created eight main classic scenes with "Singin' in the Rain","Roman Holiday","Casablanca" and "Modern Times" included. Besides photographing, visitors can experience immersive interaction like leaving a "Monroe kiss" or a handprint on the True Love Wall.
  Nearly 400 precious collections from 60 Hollywood movie stars were the grand finale, which involved signed autographs and other things from 30 Oscar winners in. Following the timeline and focusing on film, film stars, film agencies, film companies, movie awards and film collections, the exhibition has presented the evolution during the 40-year golden age of Hollywood and reproduced the movie industry of the United States in the last century.
  The exhibition will continue until February 21 next year.