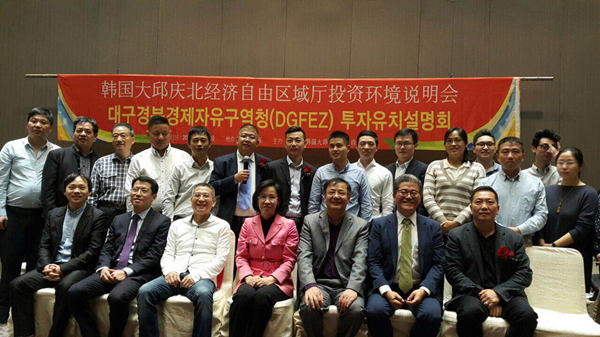 A group photo of attendees to the promotion.
An investment promotion conference hosted by Daegu- Gyeongbuk Free Economic Zone Authority was held in Shanghai on November 9. Under the leadership of Inseon, Lee, commissioner of Daegu- Gyeongbuk Free Economic Zone Authority, representatives from South Korean corporations in Shanghai and Shanghai municipal government officers took part in this activity.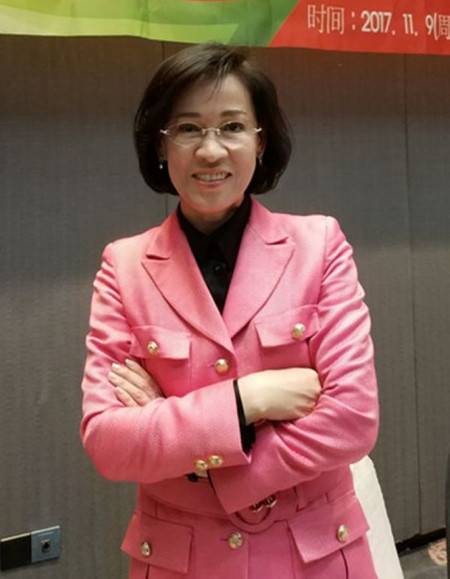 Photo of Inseon, Lee, commissioner of Daegu- Gyeongbuk Free Economic Zone Authority.
Inseon, Lee is the former president of Daegu Science and Technology Institute, the first female deputy director of Korea as well as the first female commissioner in the history of South Korean Free Economic Zone.
Regarding the charm of the free economic zone, Inseon, Lee said,"firstly, with rich human resources, namely 70,000 technological talents being cultivated by specialized universities each year, the zone could ensure corporations introduced there to leave worries behind. Secondly, the zone has a big location advantage with high-speed train station making Gyeongbuk only 100 minutes away from Seoul and 45 minutes from Busan. There are seven international ports and three international airports nearside. Thirdly, I have the faith to support the development of Chinese corporations in Korea. Nowadays, relations between China and South Korea are getting warmer, economic contact between the two countries is very important."
In terms of creating constructive new cooperative relationship with the characteristics of the new era through the "Belt and Road Initiative", Inseon, Lee said that this is the fifth time she has been to Shanghai and she planed to visit the China(Shanghai)Pilot Free Trade Zone next time she arrived here."Although this exchange lasts not long, friendship has been established between the two sides and I hope you could sometimes in the future visit Gyeongbuk."
According to Jackie Mao, project manager of Daegu-Gyeongbuk Free Economic Zone Authority, the main industries of the zone are medical, transportation, ICT fusion. The zone provides incentives for foreign investment, including support for business activities, tax relief and cash support. In addition, life in Gyeongbuk is also quite convenient with service institutions such as Bank of China, Air China, Chinese restaurants and overseas Chinese schools within the district.