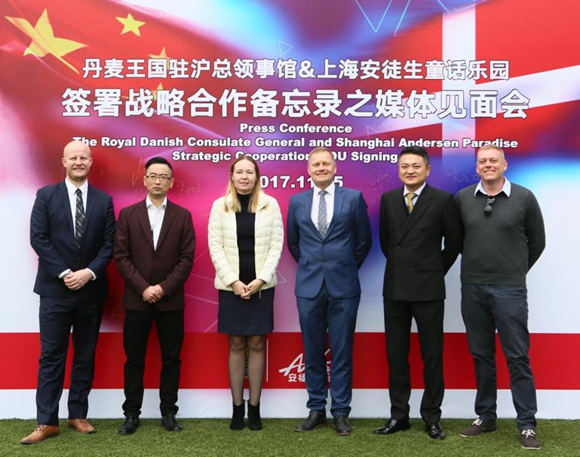 The Royal Danish Consulate General in Shanghai and Shanghai Andersen Paradise signed a strategic cooperation agreement on November 15. Nicolai Prytz and Anja Villefrance, Danish Consul-Generals in Shanghai and Guangzhou, and Gui Haozhan, the chairman of Shanghai Andersen Paradise attended the ceremony.
  Shanghai Andersen Paradise, opening at the end of June this year, is world's first large theme park named after Andersen. As a main promoter of China-Denmark Tourism Year, the Paradise aims at showing and developing the cooperation between China and Denmark in culture, tourism, business and education.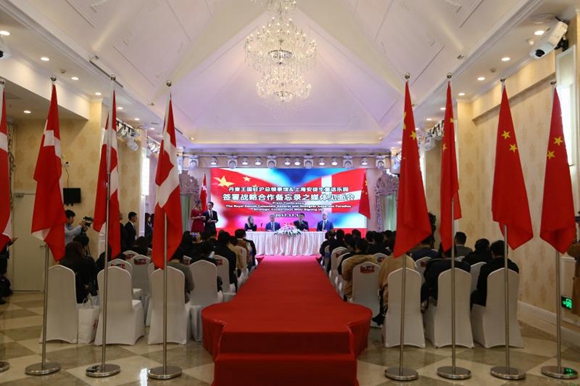 Mr. Gui introduced the construction concept of Shanghai Andersen Paradise: Each of the seven main theme areas are built based on a perspective classic Andersen fairy tale and decorated with exclusive human colors. Visitors can enjoy different landscapes and fairytale musical performances in the Paradise.
  Also, the Danish Consul-Generals expressed appreciation for the strategy of three pillars which are Andersen cultural tourism town, indoor parent-child entertainment complex and ecological parent-child farmhouse.