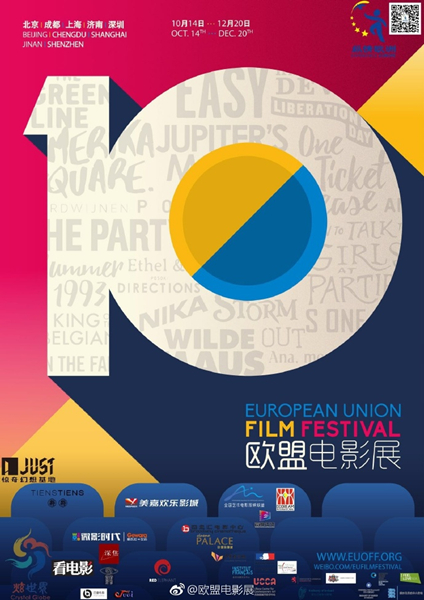 Shanghai residents can now enjoy films from 28 EU member states as the 10th European Union Film Festival (EUFF) landed in Shanghai on November 17.
  Between November 17 and November 26, around 16 EU films will be screened at the Premiere Cinema in Jing'an Kerry Centre. Among them are award-winning and nominated works, including "The Square," winner of the Palme d'Or at the 2017 Cannes Film Festival, and "The Other Side of Hope," a Golden Bear nominee at the 67th Berlin International Film Festival.
  As another highlight of this year's EUFF, the event, for the first time ever, is offering a commentary service called "simultaneous commentary" to its Chinese audience. Commentary tracks recorded by prominent film commentators for two of the screened films (i.e."Jupiter's Moon" and "Vampyr") can be heard via a headset so that the audience can have a deeper understanding of the select films in different cultural contexts.
  EUFF is organized by the Delegation of the European Union to China for the purpose of bringing new European films to Chinese cinemas. The annual event not only showcases wonderful films from EU member states, but has also become a cultural icon in China. This year, besides Shanghai, the film festival also benefits film lovers in Beijing, Ji'nan, Chengdu and Shenzhen.