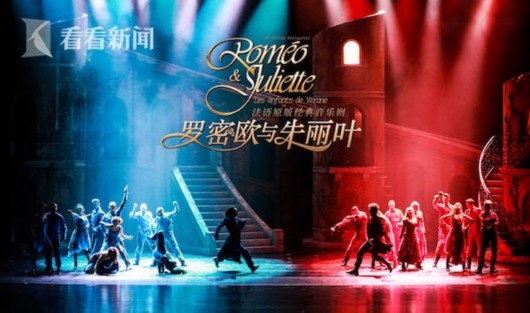 Stage photo of Roméo & Juliette [Photo/Kankanews.com]
  Roméo & Juliette, a French musical based on William Shakespeare's play Romeo and Juliet, is to be back in Shanghai, six years after it first came to the city.
  At a press conference held last week, it was announced that in the spring of 2018, the musical will stage a total of twenty performances between April 5 and 22 at the SAIC Shanghai Culture Square.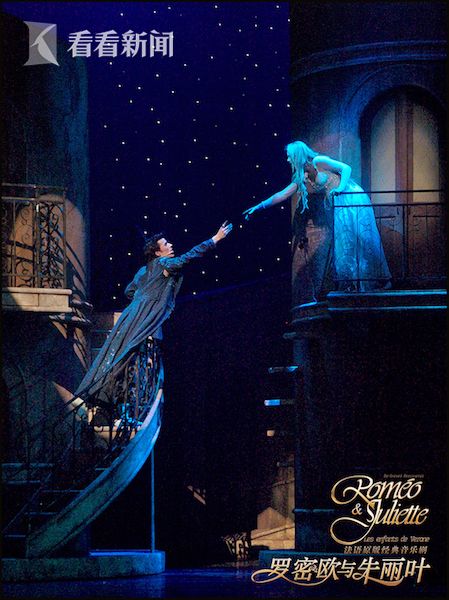 The balcony scene in Roméo & Juliette [Photo/Kankanews.com]
  Over the past weekend, a fan meeting was held in Shanghai's Changning District, where Damian Sargue and Clémence Illiaquer, two leading roles in the musical, were engaged in close interactions with their fans.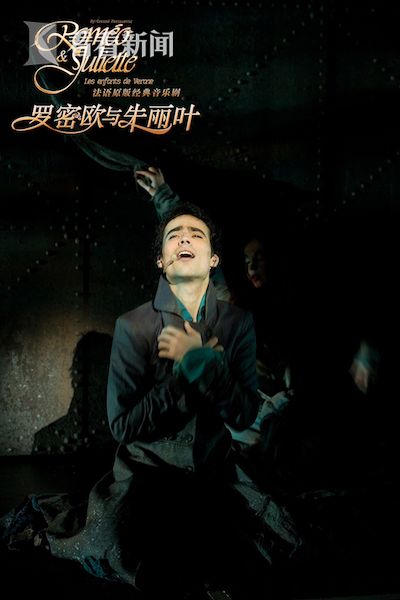 Damian Sargue plays Roméo in the musical play. [Photo/Kankanews.com]
  In 2012, when Roméo & Juliette debuted in Shanghai, its romantic story left a deep impression on the audience. Last year, it staged 30 performances in Beijing and Guangzhou. The musical was such a hit in China that it won an average rating of 9.1 stars on the online review website Douban.
  Speaking of the musical's performance in Shanghai next year, the producer of Roméo & Juliette said that it is like a reunion of friends who have been pared for years. It is also worthy of anticipation that some adjustments will be made to the musical play.