Liu Guangyong, deputy director-general of the Shanghai municipal Foreign Affairs Office, met with Wendy Simon, deputy mayor of Liverpool, UK, on November 17.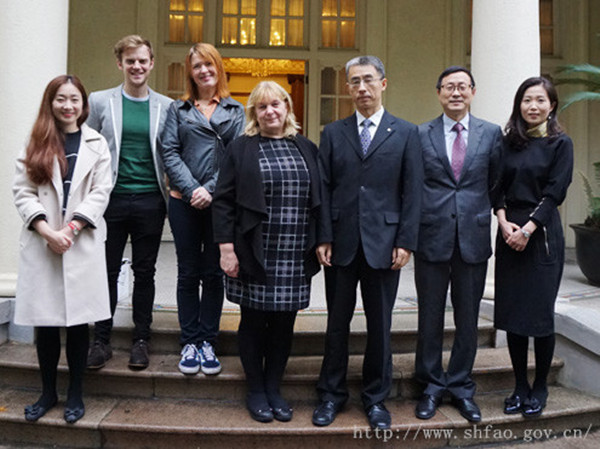 Liu Guangyong said Shanghai-Liverpool sister-city relationship dates from 1999 and the two will mark the 20thanniversary of bonds in two years. They need to conduct more practical projects to further advance their friendly exchange. Shanghai's goal is to build itself into an outstanding global city, an international economic, trade, financial and shipping center, a science & technology innovation center and a cultural metropolis as well as an innovative, cultural and ecological city by 2040. It is hoped in the process Shanghai and Liverpool will increase exchange and links and use the sister-city platform to integrate their cultural, creative, educational and other resources.
Wendy Simon said Liverpool is rich in cultural & art and creative resources, which won the honor of cultural capital in Europe in 2008. It has planned to hold a series of celebrations, including "The Season of Chinese Dream", next year. The Liverpool government has made consistent efforts to promote cultural development and he called for sharing experience in development to benefit the citizens of the two cities in the future.