An inherited version of Cao Cao and Yang Xiu, a traditional Peking opera repertory had its debut in Beijing on the evening of November 21.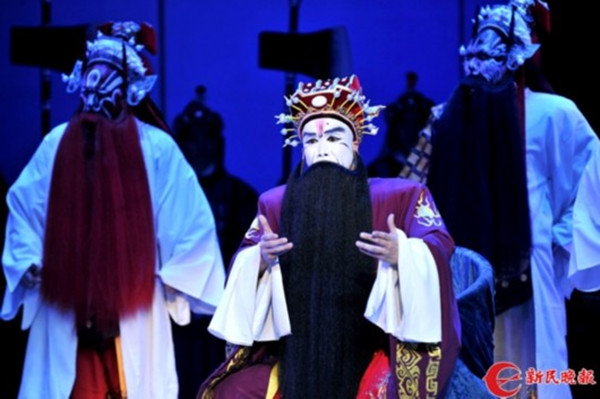 The new version was acted out by young artists under the guidance of Shang Changrong, a well-known performer who acted as the protagonist of the play 22 years ago, provoking great repercussion in Chang'an Grand Theater in Beijing.
"I am quite fascinated with Mr. Shang's play, so I ordered a ticket at the first time." said Mrs. Wang, a 52 -year-old Beijing citizen who brought a stack of Shang's stills.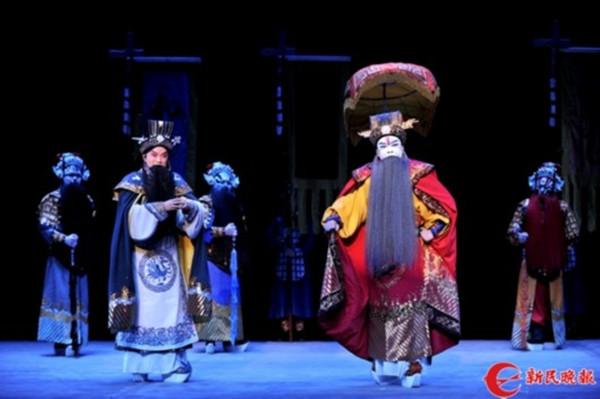 Tang Yigang, an audience who had appreciated Shang's performance in Beijing 22 years ago came to watch the play again."I was once moved by Shang's performance, and this time I am very excited to watch the inherited version acting out by young artists. Their efforts really touch me."
According to Shan Yuejin, director of Shanghai Peking Opera Theater, the uproar of this performance indicates the current popularity of traditional culture, and to maintain popularity, inherited version of traditional plays should be put on stage across the nation to get more people acknowledged for the exploration of talents inheritance, repertory inheritance and creation method inheritance.