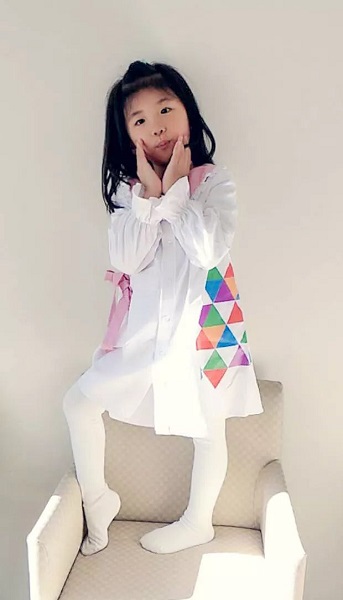 A Daddy's shirt is transformed into a fashionable dress. [Photo by competition organizer]
A special catwalk show was staged at Shanghai's Sanda University on November 23, where models showcased stylish outwear revamped from classic men's shirts.

The runway show was a part of a creative design competition themed on "Daddy's Shirt." Inspired by imagination, students at Sanda University gave creative and innovative makeovers to the shirts and clothing materials offered to them. The flappy shirts, which were originally designed for middle-aged males, were transformed into a simple strapless dress, a children's dress, a punk-style leather coat and other fashionable clothes. In the end, around 120 entries were submitted to the competition jury. After having their works showcased on the runway, each contestant made a brief introduction to their own creation.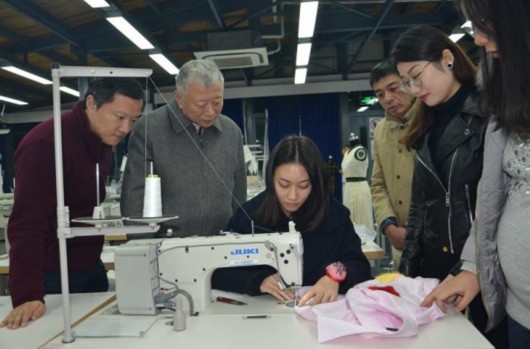 A contestant is revamping the shirt with the guidance of experienced garment makers. [Photo by competition organizer]

The competition was jointly held by Sanda University and an 81-year-old garment brand in Shanghai. Founded in 1936, the old brand specializes in the manufacturing and selling of shirts, woolen sweaters, hats, knitwear and footwear and is among the first batch of China time-honored brands approved by the Ministry of Commerce. Since 2015, it has been working with Sanda University to hold design competitions annually to attract young talent to work in the fashion industry.