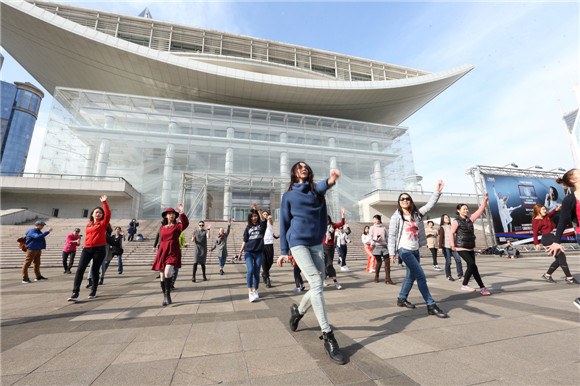 A group of dance artists from Russia performed a square dance with around 20 Shanghai citizens in front of the Shanghai Grand Theater over the past weekend.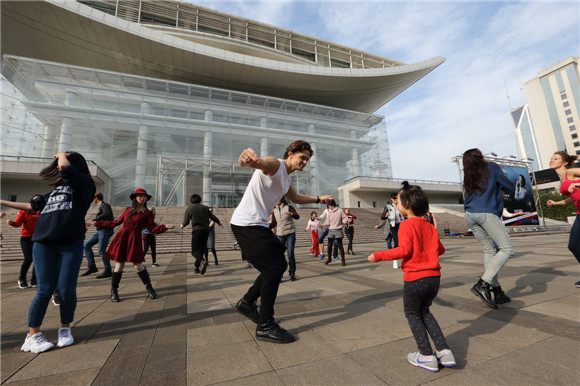 The group dance was led by Yuri Smekalov, choreographer and solo dancer of the Mariinsky Ballet, a world-class ballet troupe in Russia.

The dance performance attracted many passers-by, who stopped their steps to enjoy the show and share the joy with the dancers. As a matter of fact, the show was a warm-up for the troupe's stage performances of the ballet "Cinderella" at the Shanghai Grand Theater between Nov. 26 and 27.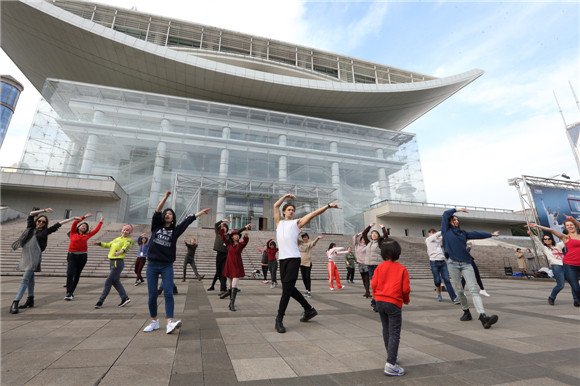 During their tour in China last year, the troupe was impressed by Chinese square dance which is popular in every city. Inspired by the dance, Yuri Smekalov created a Russian-style square dance which is full of fun and easy to learn. As soon as it was posted online, the dance went viral and became a favorite group dance in Mariinsky Ballet. To echo the modern features of their ballet "Cinderella," Yuri presented a new square dance to Shanghai citizens by combining different dance styles.
When asked why he choreographed the square dance, Yuri told the reporter, "It is not about how you dance. What matters most is that you are happy in it, which is the original meaning of dancing."