Shanghai paper cutting caught the attention of audiences in the third international handicraft exposition held from November 24 to 26.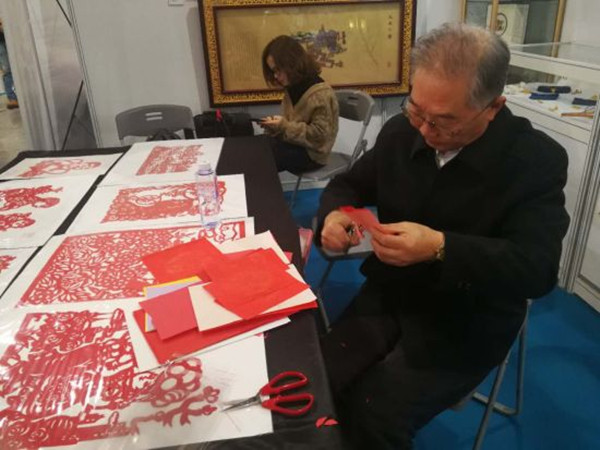 In front of the stand, Shanghai style paper cutting inheritor Sun Jihai showed his paper cutting technique, attracting a multitude of lingering spectators who got amazed by the vivid paper images.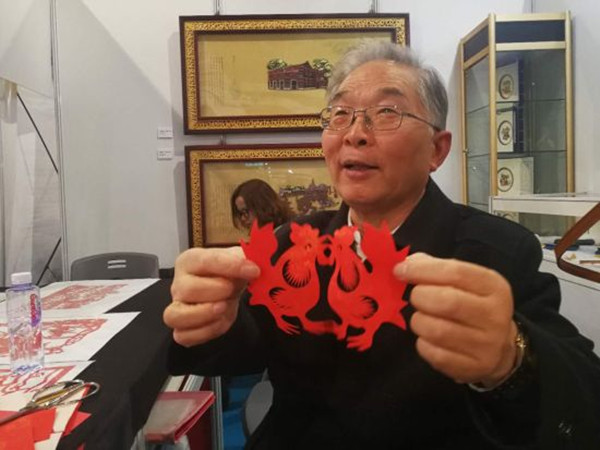 "For paper cutting, slicing technique and creativity are crucial. The difference between Shanghai paper cutting and other folk paper cutting is that the former is close to life and times." said Sun.
Folk paper-cutting art is one culture form which widely got access to the mass and has profound cultural meaning. Shanghai paper cutting was listed into the first batch of expansion projects of national intangible cultural heritage in 2008 and into the projects of world intangible cultural heritage in 2010.
To carry forward the cultural heritage, Fenglin Street in Xuhui District, Shanghai as the protection unit of the heritage has set up a paper cutting art gallery and has been holding training classes not only in the community but also in campus and military camps.