Pakistani frigate Saif (F253) docked at a military port in Shanghai on November 30, starting a five-day goodwill visit in Shanghai.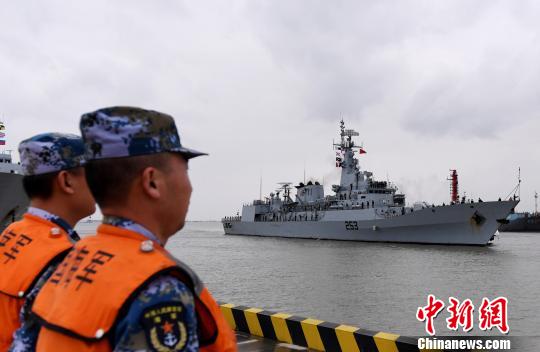 PNS Saif arrives in Shanghai on the morning of November 30. [Photo/Chinanews.com]
On the afternoon, a delegation of naval officers led by Shahzad Iqbal, Captain of the ship, visited Rear Admiral Wang Jianxun of People's Liberation Army (PLA) and officials from the Foreign Affairs Office of the Shanghai Municipal People's Government. A welcome ceremony in honor of the Pakistani officers was held on the evening.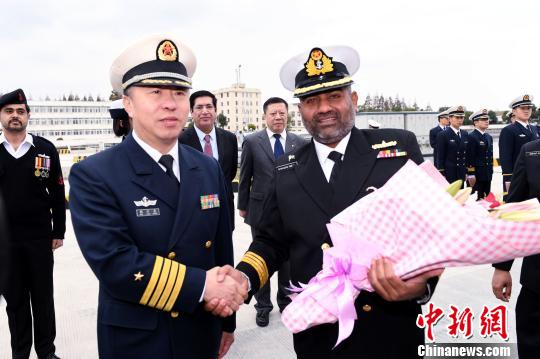 Shahzad Iqbal (right), Captain of Saif, was greeted by Senior Colonel Wei Xiaodong of PLA. [Photo/Chinanews.com]
During their stay in Shanghai, naval officers and soldiers from both China and Pakistan will visit each other's warships and take part in friendly basketball matches. In addition, a dock reception on Saif will be organized by the Pakistan side.

According to the visit schedule, Saif will also conduct a two-day joint naval drill with China's Jingzhou Warship on the East China Sea.
It has been the first time for Saif to pay a visit to Shanghai. So far, Pakistani naval ships have visited Shanghai eight times.