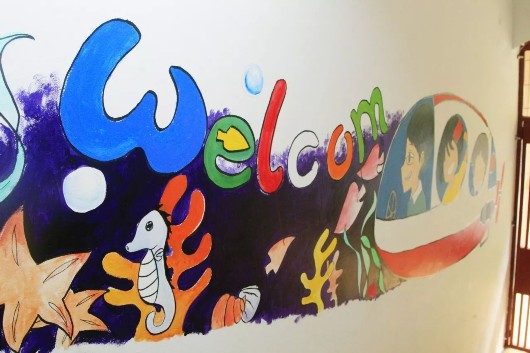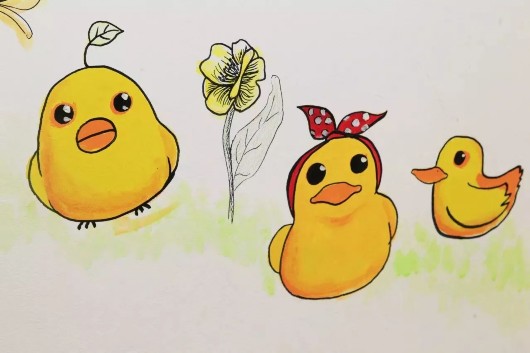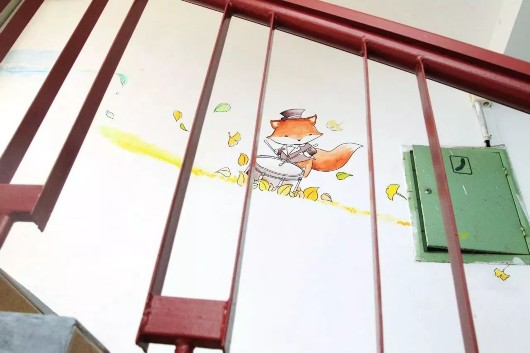 Stairway walls are turned into art murals thanks to some young volunteers. [Photo/WeChat Account: Shanghai Huangpu]
With a splash of color and childlike innocence, some young volunteers have turned the stairway walls of a residential building on Mengzi Road, Huangpu District, into spaces of art. Their hand drawings can not only brighten up the dull walls but also bring more fun to the residents' lives.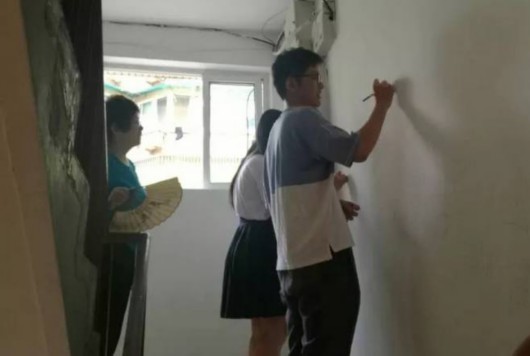 Volunteers create their hand drawings on the repainted wall. [Photo/WeChat Account: Shanghai Huangpu]
All these are thanks to an idea proposed by a girl who resides in the building. Born in the 1990s, the young girl volunteered to beautify the stairway walls in her building upon hearing of the news of a stairway renovation plan. After getting approval from the property owners' committee, she opened a WeChat public account to recruit volunteers to help her with the project. Under her leadership, the volunteers repainted the walls before decorating them with simple, creative hand drawings.
Thanks to their effort, the walls have been turned into art murals with different motifs. The drawings have also lightened up residents' mood. What's more, since the renovation, the walls are always kept clean and tidy. How can anyone stand to spoil the lovely drawings?