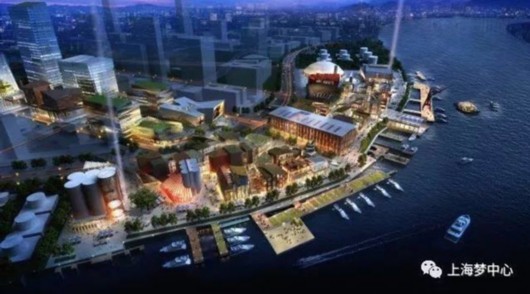 Shanghai DreamCenter rendering [Photo/Shanghai DreamCenter]
  Shanghai DreamCenter, as a new cultural & business landmark, will open before the end of 2018, with a 460,000-square-meter gross floor area.
  The cultural venues, the most unique, will consist of 2,500 space theaters, 1,800 professional musical theaters, 1,000 performing arts theaters, 800 interactive music halls, 400 black-box avant-garde theaters, five theaters and an open art space.
  Situated along the west bank of Huangpu River, the DreamCenter will be the heart of the West Bund Media Port. It gives 38,000 square meters to creative art and 140,000 square meters to dining and retail.
The West Zone rendering [Photo/Shanghai DreamCenter]
  Connecting to the subway, the West Zone will involve two Grade-A office buildings, restaurants, fashionable retails and convenience stores.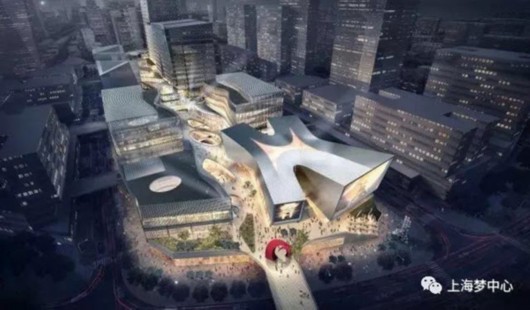 The East Zone rendering [Photo/Shanghai DreamCenter]
  The East Zone, mainly entertainment, is able to hold grand events like film festivals.
  This landmark development will include China's first Broadway-style theater district and a Lan Kwai Fong entertainment area offering premium restaurants & bars, inspired lifestyle retail, unique concept shops, family entertainment and creative media.