The 2017 Haimen Distinctive Culture Shanghai Show Week brought a spectacular experience to audiences with folk songs, intangible heritage exhibition and calligraphy show in Shanghai Dashijie on December 3.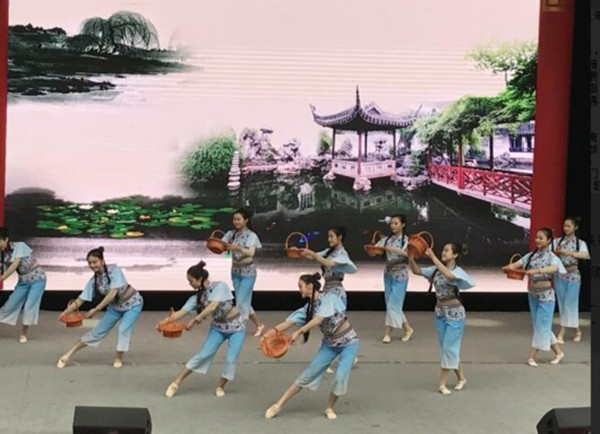 Stage photo of Haimen folk songs performance. [Photo/city.eastday.com]

With scenery of south of the Yangtze River as the stage screen background, the melodious folk songs accompanied by graceful dance make audiences immersed in beauty.
A kind of wu song, Haimen folk song is popular in the sea sand area of Haimen, a riverside and coastal county-level prefecture in Nantong city, Jiangsu province. It was approved by the State Council as a national intangible cultural heritage protection project in 2008. Having distinctive local characteristics with a history of over 500 years, the melody is beautiful, simple, pure, fresh, smooth with dense agrestic breath.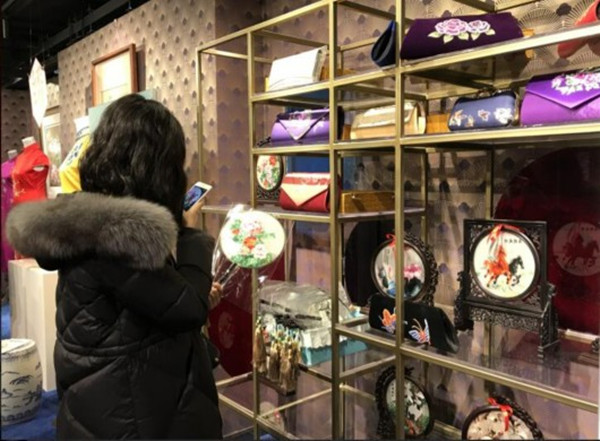 A visitor photographs the embroidery products showcased in the exhibition.[Photo/city.eastday.com]
In the intangible heritage exhibition area, lingering audiences were impressed with six representative intangible heritage programs including embroidery, Qilin town's mahogany craftsmanship, zither, wine brewing technique, chevon cooking method, gourd craft.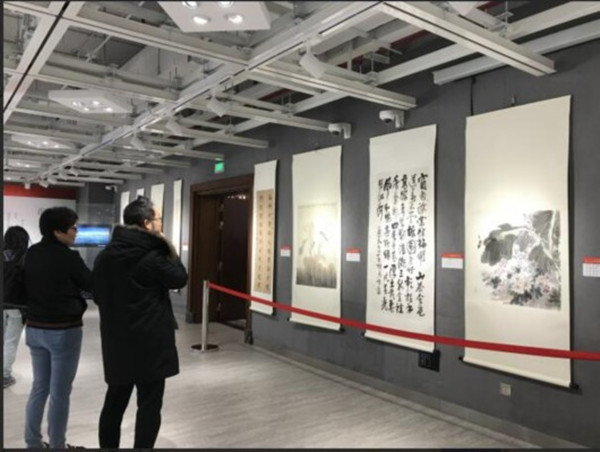 Audiences appreciate the painting and calligraphy works exhibited.[Photo/ city.eastday.com]

Moreover, at the activity site, Haimen showcased some 50 landscape paintings covering themes of Chinese mountains, rivers, flowers and birds and calligraphy works of various styles including seal script, clerical script, standard script, semi-cursive and cursive script.
According to the head of the show, Haimen was named "the hometown of Chinese folk culture and art" by the Ministry of Culture. Speaking of the activity, he said, "it aims to make more Shanghai people contact with Haimen culture and learn more about Haimen and deepen cooperation."