Able to identify more than 500 species of birds and familiar with the characteristics and habits of more than 300 species, Bo Shunqi, an engineer of Shanghai Wildlife Conservation Management Station is reputed as a bird conservation expert in Shanghai.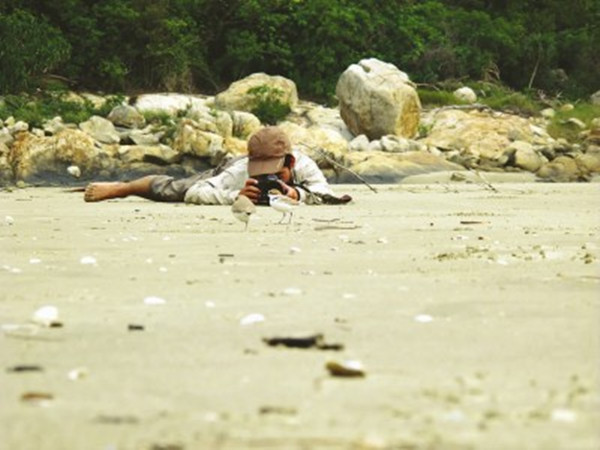 In the past 12 years, Bo has spent lots of time in watching birds in the wild and taken more than 200,000 photographs, forming a vivid birds "database"to support for the city's popular science and protection work of wild birds.
"Observing and photographing birds in the wild is completely different from reading from books or watching videos. It gives me a wonderful feeling."said Bo.
To photograph birds, Bo often has to sit, squat or even lye prone to wait for birds to come near. Islands, sand beaches, wetlands are the normal place he gets access to. In order to monitor birds'abnormal reaction in rare meteorological conditions, Bo could not help going out to shot on extremely hot or extremely cold, typhoon or solar eclipse days.
With the rise of bird watching in Shanghai, last year, an application named "Shanghai Wild Birds"was released which included photos, descriptions, videos of 180 common birds, among which 600 photos of more than 60 birds are adopted from the "bird database"of Bo.
"It's a good thing to help more people learn about birds. Only when they get interested in birds, will they begin to protect them."said Bo.