A challenge themed at showcasing the traditional Shanghai wool weaving craftsmanship was held in Shanghai Workers Cultural Palace on December 3. Pupils from several primary schools including Shanghai Xuhui Experimental Primary School, Shanghai Xuhui Yifu Primary School gathered to compete for intangible heritage inheritor.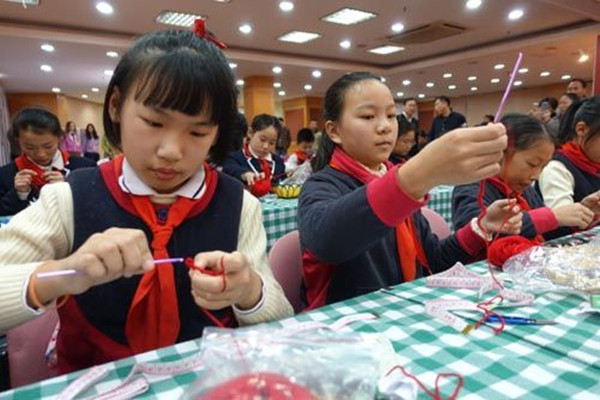 Sponsored by Hengyuanxiang Co Ltd, a highly reputable Shanghai-based textile and clothing producer, the challenge aims to test and showcase the pupils'mastery of the skill.
As the world's biggest wool manufacturer and seller has been committed to promoting weaving culture and popularizing Shanghai style wool weaving technique on campus, at present, seven schools in Xuhui and Huangpu District of Shanghai have opened such a course to students.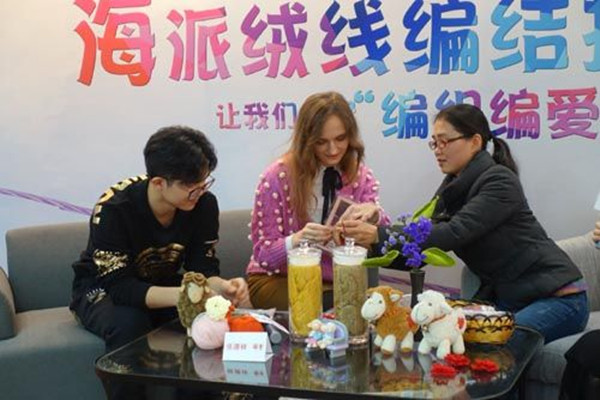 "I am very much looking forward to the weekly knitting class, and I have already mastered the basic knitting techniques. I also fell in love with weaving." said Sun Jiayi, a teenager inheritor of the technique.
Starting from the end of the 19th century, Shanghai style wool weaving thrived in the 1920s and 1930s. It was included in the first list of district intangible cultural heritage in 2007, and in the second list of Shanghai's intangible cultural heritage in 2009.