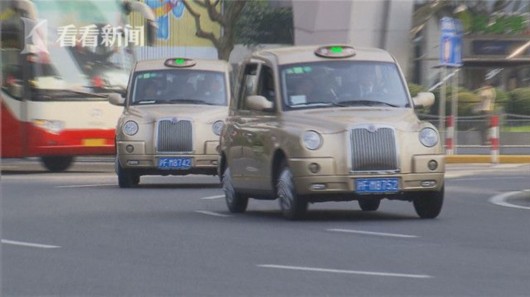 The London cabs began to hit the streets of Shanghai in October 2014. [Photo/Kankanews.com]
Time to farewell to the London cabs launched in Shanghai three years ago, as the manufacturing and sales of the car model (Geely Englon TX4) have already been discontinued.

Back in 2014, Shanghai launched 200 London-like taxis to provide an accessible way for wheelchair users and other disabled passengers. Officially known as the Geely Englon TX4, the cabs clad in an eye-catching gilded paint scheme were produced domestically by China's Geely Automotive and operated by Qiangsheng Taxi. Compared to regular cabs, the London taxis are more spacious and user-friendly for the disabled.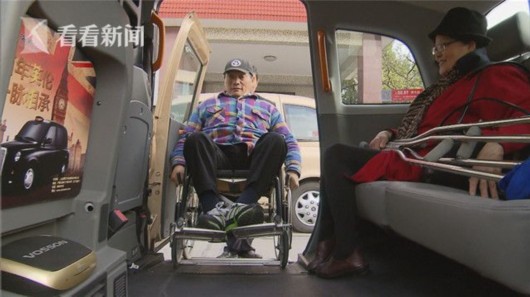 The London cabs are spacious and user-friendly for the disabled. [Photo/Kankanews.com]
However, as time went by, drivers found the vehicles to be oil-consuming. Worse still, supplies of the repair parts were insufficient as the production was discontinued in September. According to a staff member of Qiangsheng Taxi, the cost of Geely Englon TX4's repair parts is four times more than that of a Nissan or Touran.
Aside from the costly repair, each London taxi has served passengers for three years, covering a mileage of 300,000 kilometers. Therefore, it is time for them to be replaced. Next, Qiangsheng Taxi will roll out two brand-new taxi models (one regular and the other premium) as a replacement for the old London cabs.