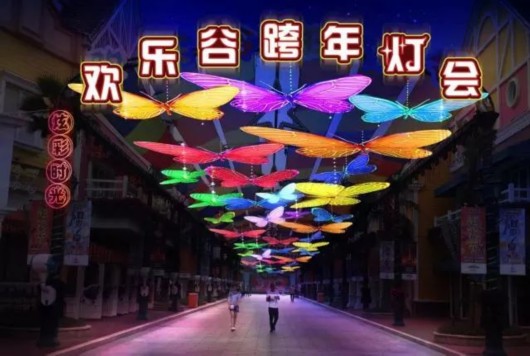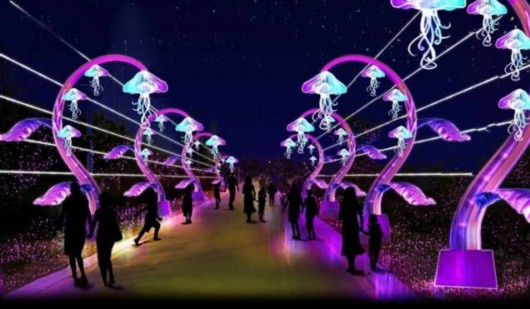 Lanterns at the Shanghai Happy Valley will be lit up on December 8.
Lanterns at the Shanghai Happy Valley will be lit up this Friday on November 8, to welcome the upcoming year.

Located in Songjiang District, southwest of Shanghai, the theme park is a popular tourist destination in Shanghai. According to Songjiang News, 50 million lanterns in all will be illuminated. Around 100 craftsmen from Zigong, China's southwest Sichuan Province, will 50 giant sets of fantasy lanterns during their one-month stay at the amusement park. Their craftsmanship has been certified as intangible cultural heritage.

The lantern show will be based on four themes: "Colorful Time," "Ocean Symphony," "Beautiful China," and "Fantasy World." It will run for 85 days from November 8 to March 2, 2018, to celebrate the seasons of holidays, including Christmas, the New Year's Day, the Spring Festival, Valentine's Day and the Lantern Festival.

Discounted entrance tickets to the Shanghai Happy Valley are now available. From December 8 to January 1, 2018, people can buy an evening ticket at the cost of 80-100 Yuan.