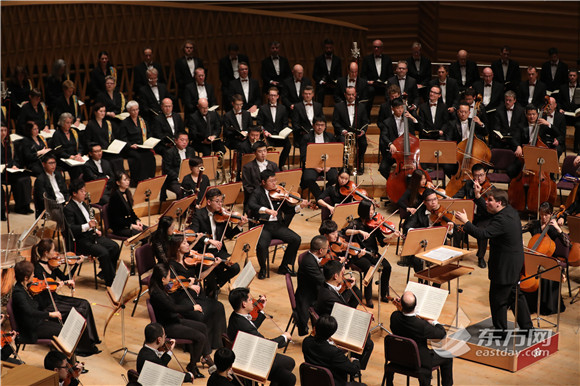 Two concerts were held at the Shanghai Symphony Hall not long ago. While enjoying Mozart's "The Requiem in D minor" and Brahms's "A German Requiem," both outstandingly conducted by Andris Poga, the audience might have spotted some young faces among the orchestra players on stage. The 11 young players are students from the Shanghai Orchestra Academy.

Yu Renchao, a violin student at the Shanghai Orchestra Academy, is one of the 11 performers. From rehearsal to performance, he was entirely involved. He recalled that he had learned a lot from working with famed conductors from China and abroad and performing with professional players.

"Compared with practicing on my own, I made greater progress," said Yu, "The experience has laid a solid foundation for my future performance."
As a matter of fact, extracurricular practice in professional symphony orchestras is a typical program of the Shanghai Orchestra Academy. Each academic year, students have to join the Shanghai Symphony Orchestra for at least ten seasonal rehearsals and performances. They also have an opportunity to perform with other professional symphony orchestras from both China and overseas.