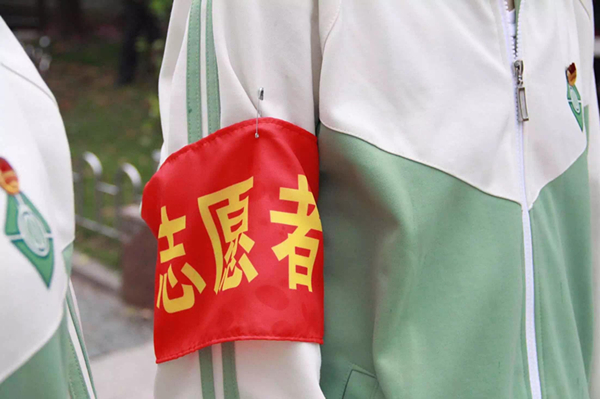 Back in 2010, the hardworking and dedicated volunteers serving at the Expo 2010 Shanghai impressed visitors from all over the world. Apart from them, there are many volunteers in Shanghai who come from all walks of life. Shanghai has seen a surge of volunteers over the past few years.

As the latest statistics reveal, the number of registered volunteers in Shanghai has exceeded 3.5 million, with over 40% of them aged between 20 and 50. According to a report, voluntary services in Shanghai cover more than 22 fields, including senior care, exhibition guide, career development, patrol and traffic control, and are benefiting more and more people in need.

Li Jin, a corporate executive, is one of the volunteers. As a director in an automobile company who drives a BMW to work, he is regarded as a "golden-collar worker." However, in his spare time, instead of hanging out with friends, he serves as a volunteer. Last year, upon hearing that the Yuz Museum was recruiting voluntary workers, he enlisted as a volunteer and worked there for four months. Every day, with little time to have supper, he had to drive from work to the museum and offered help to visitors from 6:00 p.m.-10:00 p.m. As he is good at speaking English and is well-informed about art, he has received high acclaim from the visitors. "Each volunteer come here on their own. Though the work is tiring, we never complain," said Li Jin.
The volunteer team Li Jin works for was founded three years ago. So far, it has grown into a big organization with 31 squads. Some of its members are famous people in Shanghai, including TV hosts and celebrated Peking opera actors.