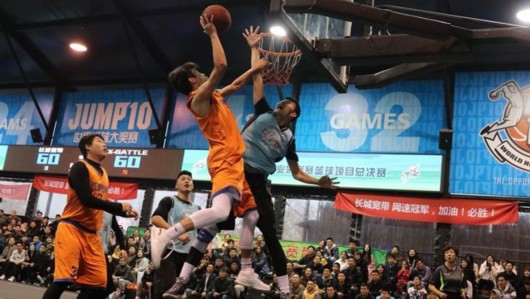 The intense final [Photo/Shanghai Observer]
  The final basketball game, as the finale of Shanghai Amateur Games, closed on December 3. The Great Wall Broadband Network finally beat the veteran "x-battle", collecting the trophy.
  The popular basketball games involved about 60,000 people from government units, companies and colleges in Shanghai and attracted more than 24 million people to watch online.
  NBA star Jeremy Lin was invited to the amateur basketball league, and there he intimately interacted with 300 fans.
Female basketball fans in the training camp [Photo/JUMP10]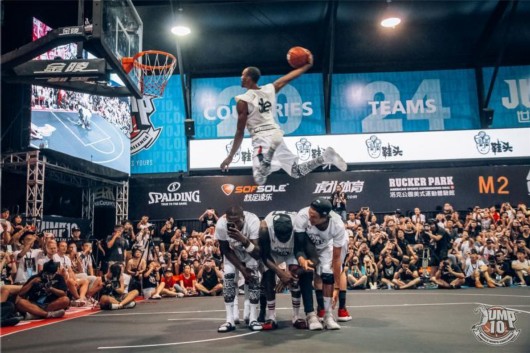 A world-class slam dunk contest at JUMP10 World Hoops Challenge [Photo/JUMP10]
  The Grass-roots Basketball Camp and World Hoops Challenge were the highlights during the Games. The 24 players coming to the fore in the amateur basketball league and eligible to the grass-roots basketball camp, trained under the guidance of the well-known foreign coaches, participated in the 2nd JUMP10 World Hoops Challenge on behalf of China. Giannis Antetokounmpo, playing for NBA, was also at the Challenge, invited.