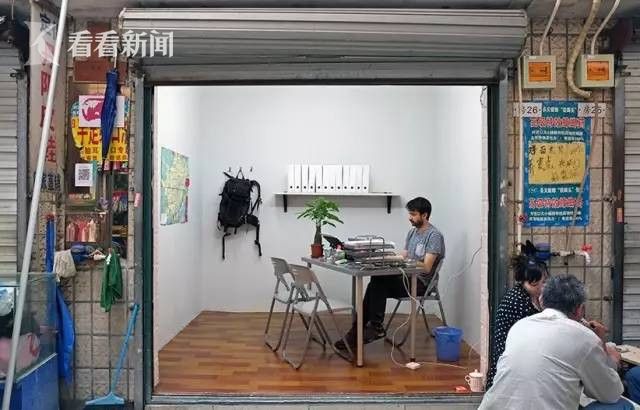 "Compatible Box" in Anshun Road 98 [Photo/kankanews.com]
  Anshun Road 98 was an ordinary commodity market holding deli, shoe repair shop, 24-hour mahjong house and nanny employment agency. Shop 26, over there, which covers only 7.29 square meters, embraced 152 modern art shows in 2,122 days with the decoration changed once every two weeks, involving the artists from all over the world. This art space is named "Compatible Box", started by Paul Devautour and his wife Xia Yilan in September 2011.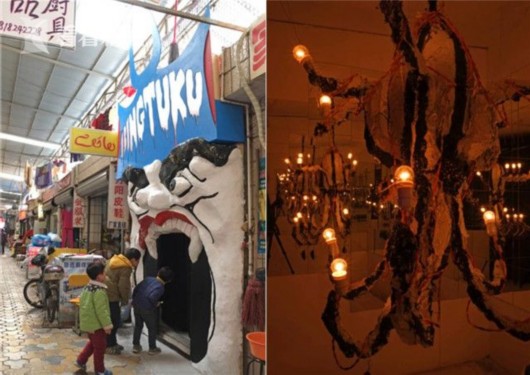 "Compatible Box"[Photo/kankanews.com]
  The couple paid the rent of Shop 26 and let different artists casually create in this space, whom just needed to be responsible for the exhibition expenses. The Box, a one-year project initially, had existed for six years and was gone due to Anshun Road 98 being removed as an illegal building in July this year.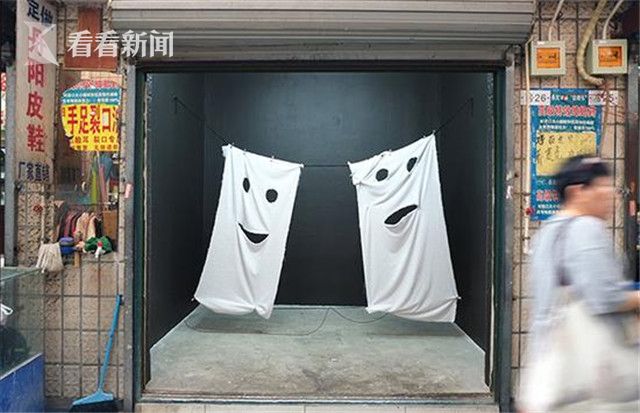 "Compatible Box"[Photo/ kankanews.com]
  The Box, renamed "Priceless Treasure", shows up in Yuyuan now, expanded to 200-square-meter, which is located in the traditional urban core ofShanghai five months after the remove of Anshun Road 98.