Amid the 46th anniversary of the founding of United Arab Emirates, a series of celebrations and cultural events are being held by Abu Dhabi Department of Culture and Tourism.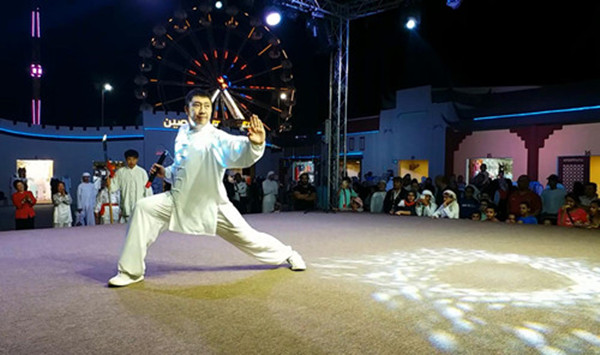 As the largest cultural heritage exhibition in United Arab Emirates, the 8th Sheikh Zayed Cultural Heritage Festival kicked off on December 1 with altogether 24 countries around the world participating in the exhibition.
China as the only nation in East Asia being invited to the exhibition has brought various traditional culture and folk craftsmanship including martial arts, traditional medicine, silk, painting embroidery, shuttle weaving, flour sculpture, tea art, etc.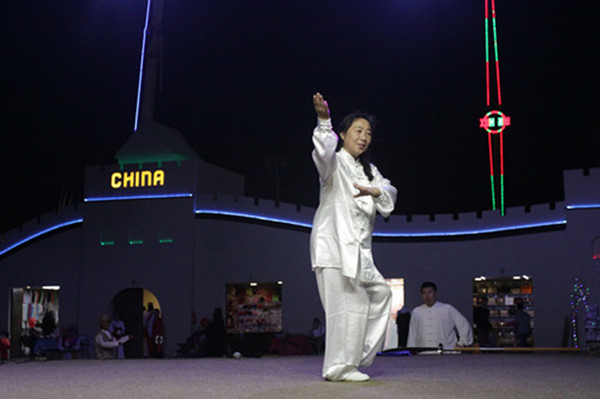 An international name card of Chinese culture, Chinese Kung Fu which is highly praised in the world has especially caught the attention of middle east audiences in this event. Consisted of three batches of senior professors and masters, the martial arts delegation has brought wonderful and diversified programs which have further improved audiences'understanding of the arts'essence.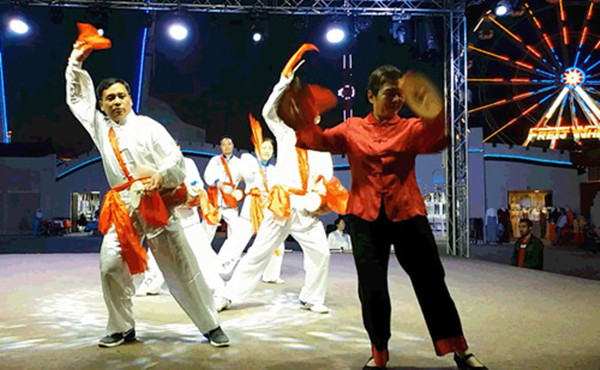 Sheikh Zayed Cultural Heritage Festival is named in honor of the UAE's founding father, His Highness Sheikh Zayed bin Sultan Al Nahyan, in recognition of his role in preserving the nation's rich history. It celebrates the UAE's cultural inheritance and showcases the rich diversity of its traditions.

It was the second time that the Chinese team has taken part in the two-month long event under the leadership of Eastday, a Shanghai-based popular media enterprise and Middle East International Exhibition Group.