A robot fish [Photo/Shanghai Ocean University]
China's first pelagic fishery resources survey ship, the Song Hang has completed its maiden voyage, back to Shanghai recently.
The underwater robots brought with the ship played a crucial role inthe successful trip, which can dive to 600 meters underwater, no sweat, exploring the fisheries environment and work directly underwater if equipped with a robotic arm.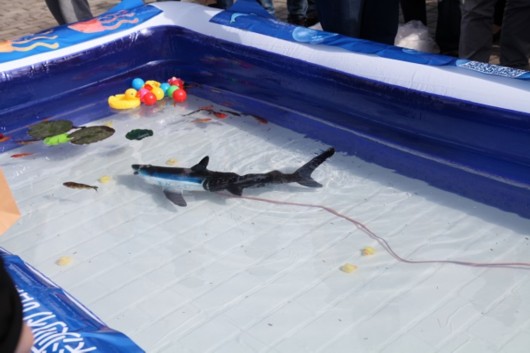 Fishes can't identify the "agent" [Photo/Shanghai Ocean University]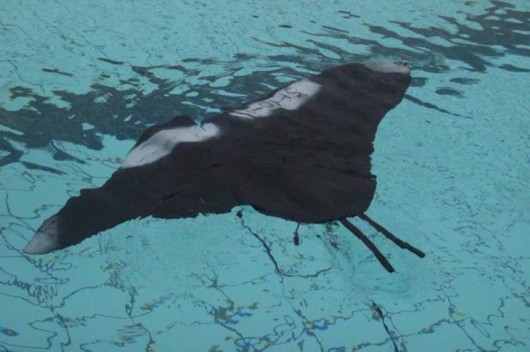 A vivid robot mobula [Photo/Shanghai Ocean University]
In fact, a research team led by Professor Qian Weiguo teaching in Shanghai Ocean University has developed more fantastic underwater AI robot fishes, and they are so lifelike that the real fishes can't easily identify them. His works won several prizes in the OI China Underwater robot contest.
The research on robot fish mainly remains in the laboratory stage at present but with a broad prospect. Mr. Qian said,"Fishermen need to personally go checking if the fishing net is damaged. But now robot fish can make that done and additionally explore the fisheries and test the underwater environment." He claimed that interference colors will be adopted to avoid the robot fishes being "eaten" by large predatory fishes.