George Gao, an erhu master and four musicians from Milan Philharmonic Orchestra staged with students from Shanghai School for the Blind and migrant children in a charity performance on December 24.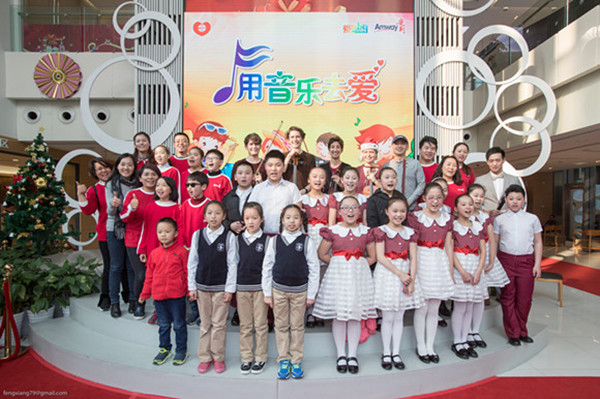 The "Music with love" charitable activity originates from New Year Charity Concert co-sponsored by Shanghai Charity Foundation and Amway, a leading international company engaged in daily necessities. Since 2004, each year at the time to usher in a new year, Amway will hold new year charity concerts in many cities to raise money for vulnerable children. Till 2018, the company has conducted cooperation with charitable institutions in 25 cities and held 92 concerts, collecting 9.14 million yuan. Almost 25,000 disadvantaged children have benefited from the project in the past 14 years.
Over the years,"Love with music" public welfare project has been focusing on the care for children with disabilities. Musicians and Amway volunteers have given many performances in Shanghai Children's Hospital, Tongji Hospital, Shanghai Shuguang Hospital and Shanghai School for the Blind and brought joy to children in the form of music.
This year's event has expanded its scope to migrant children to let more children experience love and care.