Fascinating steel sculpture [Photo/kankanews.com]
Shanghai Ferroalloy Factory was famous for the energy consumption and the smoke and dust it generated and released several years ago, polluting the sky above Wusong, Shanghai. It was several years ago transformed into a post-industrial landscape demonstration park free to the public where the waste steel and abandoned warehouses were well built into chic post-industrial sculpture or other works. This year the park has won the "China Habitat Environment Award".
The factory retains the original texture including the stone walls and slag feeling metallic to keep the accumulation history and a sense of vicissitudes with many industrial and cultural elements. Tourists can feel and imagine the former scene there.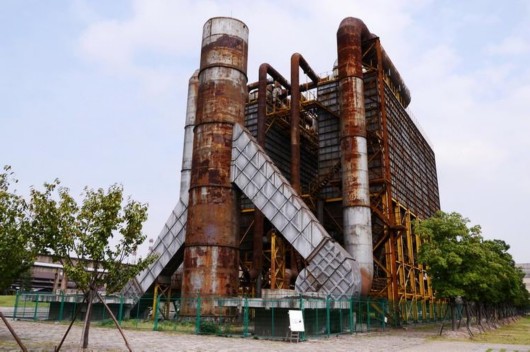 Marvelous Dust-removing Tower [Photo/kankanews.com]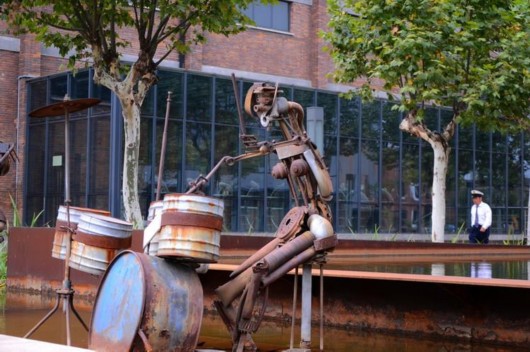 The band sculpture made of discarded steel [Photo/kankanews.com]
Some interesting landscapes scatter in the park. Dust-removing Tower is a landmark building there, and beside is a special band consisting of the guitarist, drummer and cellist.
The recycling of water resources happens here. All the rainwater collected will be gathered in a reed pool in the center of the park and purified with the aquatic plants. The purified water will be supplied to the landscape pool or used for green irrigation.