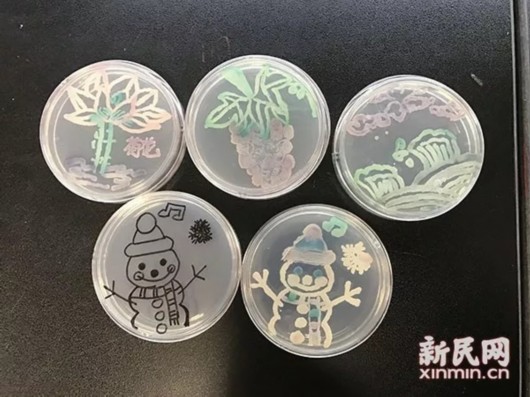 Colorful art made from mould [Photo/Xinmin.cn]
Mould and other related fungi are not always the first things that come to mind when we think of an artistic medium, but a doctor named Jia Yifei has done just that.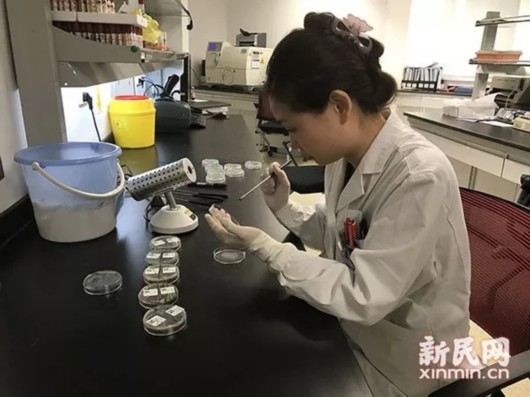 Jia Yifei creates art by mould. [Photo/Xinmin.cn]
While working at the clinic lab of Tongren Hospital affiliated to the School of Medicine of Shanghai Jiao Tong University, Jia paints mould into petri dishes.

To create each artwork, Jia first draws an outline on the back of the petri dish using a marker pen. Then, she uses a needle or circular ring dipped in the mould as her paintbrush to trace the lines. After that, the mould art is put into a thermostat for incubation. In 24 hours, their colors will show.
The scientific principle behind her mould art is the same as testing patient samples: Mould comes in different colors after being incubated. For instance, the colors of Candida albican, Candida glabrata, Candida krusei and Candida tropicalis are respectively green, purple, pink and bluish grey, which, during the painting, can be used to represent trees, grapes, flowers and lakes.