China's first oceangoing fishery survey ship, Song Hangwhich was produced by Shanghai Ocean University finishesits first survey mission by early December.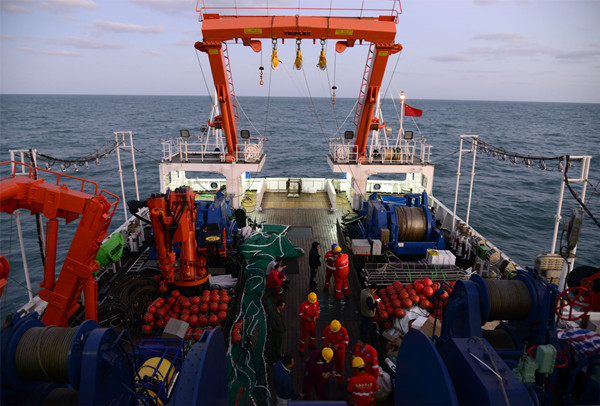 According to Chen Xinjun, the president of the university's College of Marine Sciences, the ship's mission is surveying fishery resources in the open sea far beyond the coastal region.
Song Hang is also equipped with five laboratories for maritime research ranging from maritime biodiversity to climate and water surveys to collect biological samples, survey the sea floor and monitor weather and hydrologic patterns.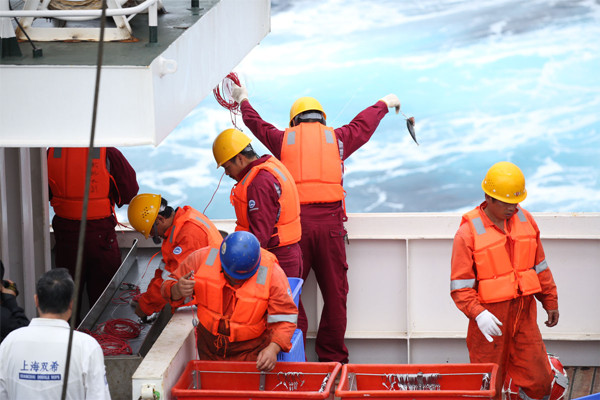 With all tasks and performance tests are successfully conducted, the sail pays a solid base for future ocean source study.
"The previous condition for our students'internship is quite bad. Now, with Song Hang, we could arrange students to the ship to conduct more practice." said Chen.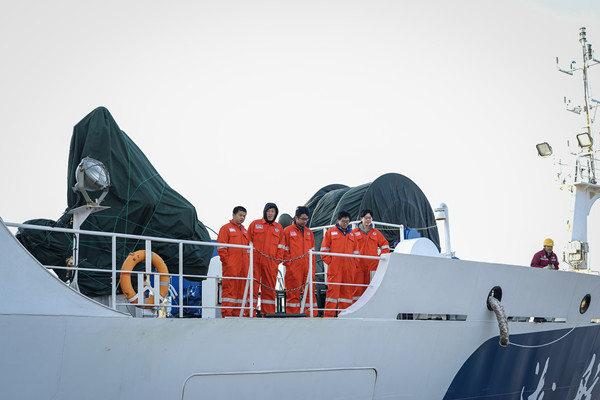 Since in the past, China's oceangoing fishery data came from productive fishing boats, it was inaccurate and not convincing in the international market. With both the fishery resources survey and marine hydrological survey, Song Hang makes China "a speaker" in the international negotiation.
"Song Hang gives us the strength to obtain more first-hand information so as to strive for and safeguard national rights and interests." said Dai Xiaosong, chief scientist of Song Hangand professor of Shanghai Ocean University.