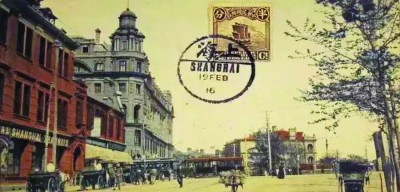 Astor House Hotel in an early-20th-century postcard
The Astor House Hotel, known as the Pujiang Hotel in Chinese since 1959 located near the northern end of the Waibaidu Bridge, is closed for refurbishments since January 1.
It is the originator of the western-style modern hotels in China pioneering the use of electric light and tap water. It was once described as "the best hotel" in Shanghai with many famous guests. Few know it is the birthplace of the first exchange in China since 1949.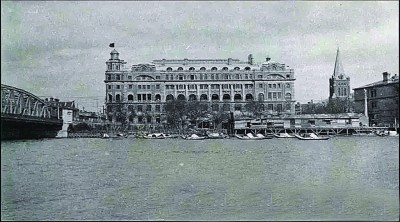 The Waibaidu Bridge and Astor House Hotel in 1914
The hotel will be transformed into a securities museum, according to informed sources, but Hengshan Group and the Shanghai Stock Exchange haven't responded.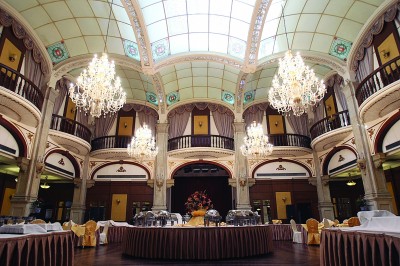 Today's Peacock Hall [Photo/Youth Daily]
Many young local people who have a deep feeling for it showed great concern. Ms. Cai, who was born and grew up in Shanghai, felt hard to accept this and said,"I really feel sad about this. It is the first hotel in Shanghai, magnificent and iconic, and has hosted many celebrities including Einstein and Russell, witnessing the glorious days of Shanghai."