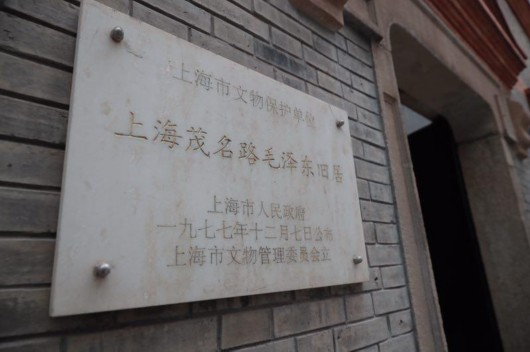 Mao Zedong's former residence in Shanghai [Photo/Shanghai Observer]
In Shanghai, at the intersection of North Maoming Road and Weihai Road in the city's Jing'an District, there is a two-story house built in a style typical of the Shikumen (or "stone gate") architecture. The house was Mao Zedong's former residence, which is now open to the public.
Mao had a special connection with Shanghai. During his life, he had been here 37 times. When he came to Shanghai for the 10th time, he lived at No. 5-9, Lane 120, North Maoming Road with his family.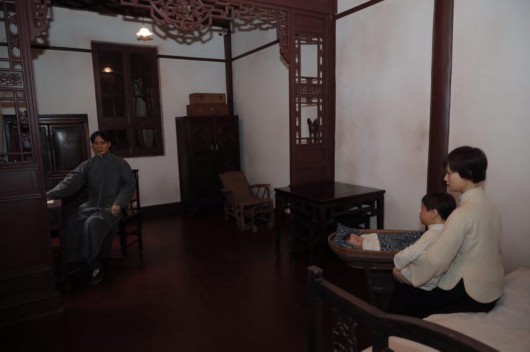 Wax replicas of Mao and his family [Photo/Shanghai Observer]
The old house, after two years of renovation and restoration, represents the Maos' life in 1924. It was here that he lived with his first wife, Yang Kaihui, and their two children, Mao Anying and Mao Anqing, and his mother-in-law for half a year. It was his longest stay in the city. A large number of letters, documents and other historical materials are also on display in the house, which recorded Mao's activities during his various stays in the city during China's New Democratic Revolution Period.
In one of the rooms on the first floor, where Mao and his first wife Yang Kaihui lived, there are wax replicas of the couple, with Mao sitting by the desk and Yang taking care of the babies. Another room is where Yang's mother lived.