Bus No. 911 retires from January 1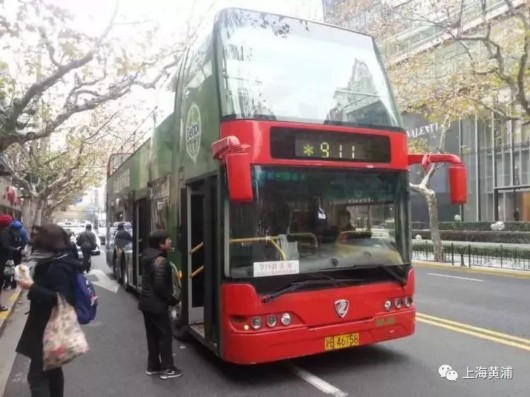 [Photo/WeChat Account: Shanghai Huangpu]
For the open top red bus No. 911, December 31 was its last day of service. Starting from January 1, 2018, residents or tourists in the city will no longer be able to enjoy an open-air sightseeing on the bus's top due to safety reasons.

Running on the streets of Shanghai, Bus No. 911 has been in service for ten years. According to media reports, the bus operating company said the main features of the double-decker bus will be maintained, but the new bus model will no longer be open-roofed.

First appearing in Shanghai in the 1990s, Bus No. 911, formerly Bus No. 1, was a British-made double-decker bus. At that time, it carried the childhood memories of many people who took the bus with their parents from Laoximen to Shanghai Zoo. Later, the bus route was extended to a residential community for the sake of many residents, and became one of the few bus routes in the city that covered residential communities. Today's Bus No. 911 runs through Huaihai Road and passes by South Ruijin Road, South Shaanxi Road, Changshu Road and Wukang Road. The double-decker has been a famous sight in the city.