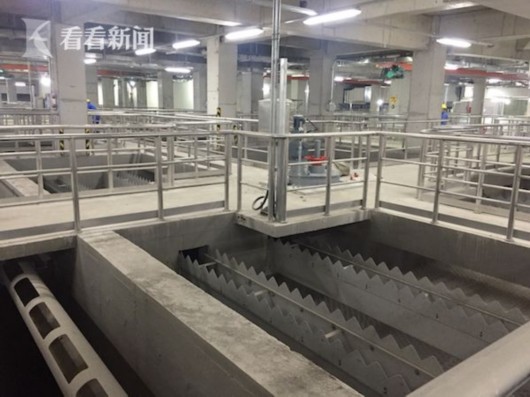 Shanghai's first underground sewage plant is completed. [Photo/Kankanews.com]
A sewage plant was completed in Shanghai's Jiading District on December 28, after two years of construction. Different from others, it is the city's first underground sewage plant.

With a capacity of 100,000 tons per day, the new sewage plant is located in Nanxiang Town in Jiading. As it is built underground, ventilation, deodorization and flood prevention are top priorities in construction. To this end, the facility is equipped with many pipes on the ceiling for air conduction, odor collection and fire control. Drain pumps are also installed to help prevent flooding in the plant.

To be energy efficient, the whole facility utilizes green lighting and recycling systems. For wastewater treatment, tailwater will be reused for heating and refrigeration.

Before the Spring Festival, part of the plant will be officially put into use to solve the wastewater treatment problem in nearby areas.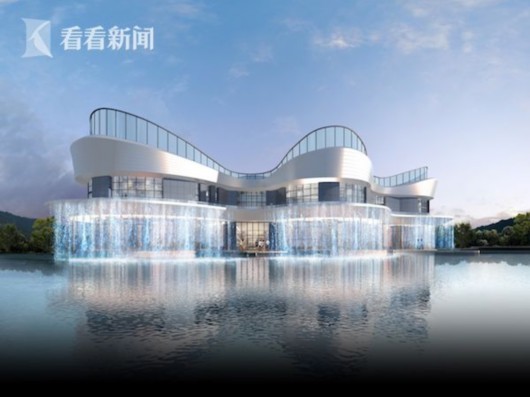 An ecological park will be built right above the sewage plant. [Photo/Kankanews.com]
Moreover, right above the sewage plant, an ecological park which consists of an artificial lake, a children's playground, a jogging track and a science education museum is under construction.