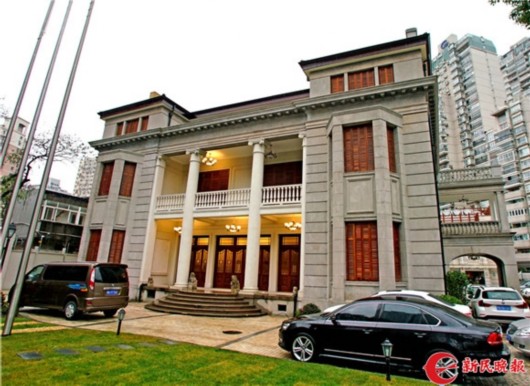 Exterior of the Administrative Building of Shanghai Philharmonic Orchestra [Photo/Xinmin.cn]
Finally, the new home for Shanghai Philharmonic Orchestra at 1498 West Wuding Road was completed after one year of renovation.
Constructed between 1912 and 1936, the Administrative Building of the orchestra was a former residence of Pan Bingchen, a celebrity in China's Republican period. The classic garden house was recognized as Shanghai's heritage architecture in 2005. After the renovation, reminiscent features in the building are still well preserved, such as the stained glass, the mosaic tiles, the carved patterns on the stair railing, the Estonian pillars and the fountain at the entrance.

A meeting room on the ground floor has been turned into a concert hall where concerts at cheaper prices will be held regularly to benefit more citizens. To make full use of space in the room, the stage can be moved backward when a performance begins. What's more, in summer, there will be outdoor concerts held on the lawn in front of the building.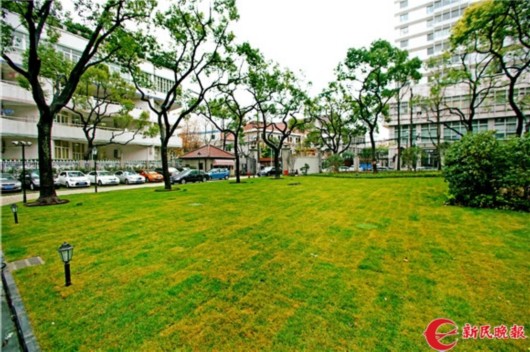 Outdoor concerts will be held on the lawn in summer. [Photo/Xinmin.cn]
Thanks to a massive renovation, the No.2 Building of Shanghai Philharmonic Orchestra has taken on a modern look totally different from its original appearance. To the pride of the orchestra members, on the second floor of the building, there is a rehearsal room which is first of its kind in Shanghai equipped with a multi-track recording system.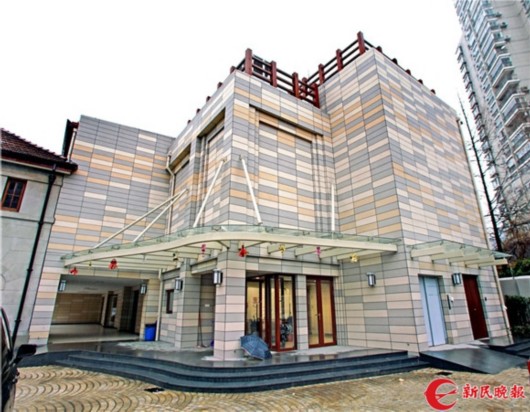 Exterior of the No.2 Building of Shanghai Philharmonic Orchestra [Photo/Xinmin.cn]