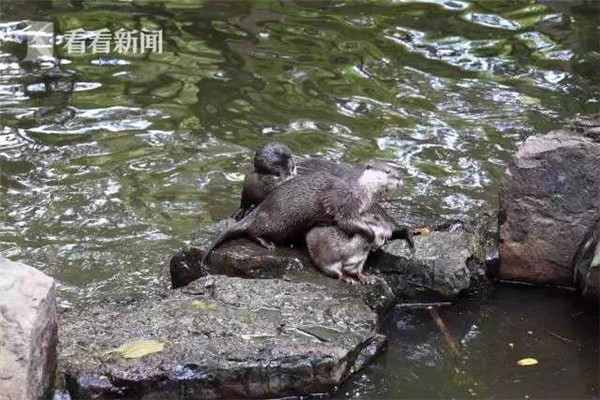 The cute newcomers [Photo/kankanews.com]
  Two female otters from Guangzhou came to Shanghai Zoo at the beginning of the new year.
  The otter family living in the northwest corner of the zoo dominates the arena under the lead of the "queen", Datou. She and Diandian's children are gradually growing up, approaching the adult size. The breeder has already started helping pick the daughters-in-law for the otters.
  Two "girls" have been selected, quarantined and isolated several weeks ago and now safely arrived at Shanghai Zoo. The two little cuties will live alone in the backcourt until they grow up in the future, and they can by then meet their handsome "husbands".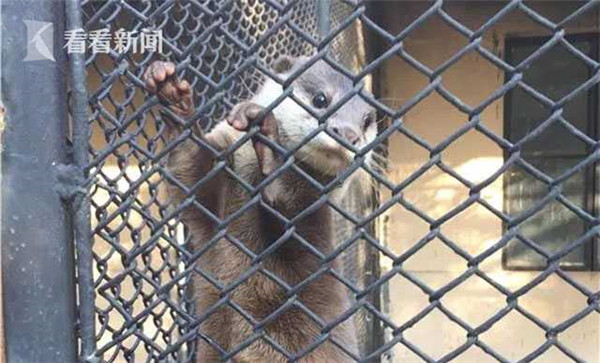 The cute newcomer hanging on the net [Photo/kankanews.com]
  In addition to swimming and eating fish happily, the greatest pleasure for two "girls" every day is climbing up the iron net and overlooking. Every morning, they climb to more than a meter of height to look straight ahead at the breeder and extend their paws, like greeting. Sometimes they act in unison, hanging on the net and showing the pink pads.
  The otter family in the zoo is expanding and getting livelier.