This is the Final Struggle played by Starry Sky Drama Club, a public welfare club of Shanghai Workers Cultural Palace is to be premiered on January 5.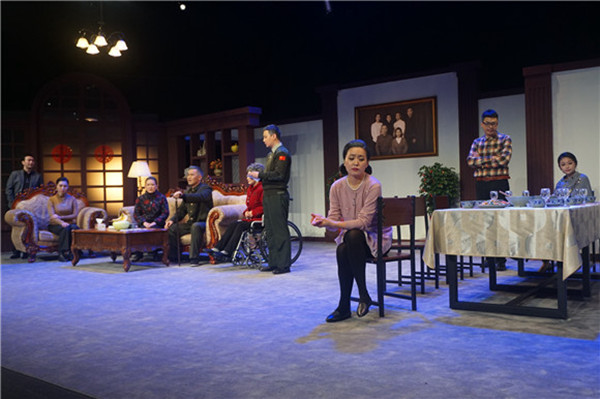 Still shot of This is the Final Struggle. [Photo/ newsxmwb.xinmin.cn]

Established from last June, the club aims to rehearse excellent opera works to prosper opera culture among Shanghai employers.
"Workers once had wonderful performance in the drama stage, In the Silence produced by the cultural palace is the best example." said Li Yan, a head of the staff volunteers from Publicizing and Educational Department of Shanghai Federation of TradeUnion.
According to Gu Pan, the producer of the play, many actors of the play were graduated from acting department, but the busy life prevent them from acting on the real stage and through repeated rehearse, they get back the performing feeling. To present a perfect performance, each actor and actress not only devotes time to rehearsing, but also brings cabbage, hot dishes and even home furniture as the stage properties.
As an excellent work with the subject of combating corruption, This is the Final Struggle motivates the workers to be fully engaged with its profound theme.