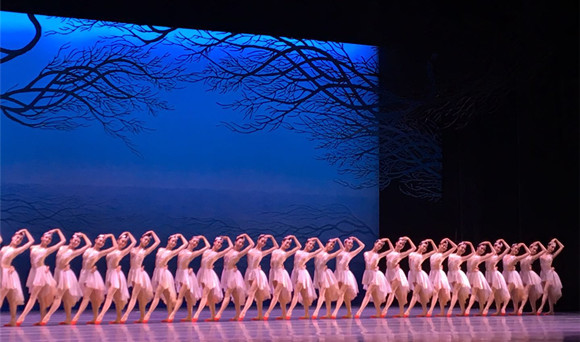 A stills of Soaring Wings
Shanghai Dance Theater brought Chinese dance drama Soaring Wings: Journey of the Crested Ibis (Referred to Soaring Wings hereinafter) in New York City's Lincoln Center on January 5-7 (local time).
The environmental protection-themed dance drama told a poignant, moving story about crested ibis and human cherishing each other on a beautiful, romantic stage. Given the loss, the drama calls for permanent cherish. It is produced by the Chinese People's Association for Friendship with Foreign Countries and the Publicity Department of Shanghai Municipal Party Committee.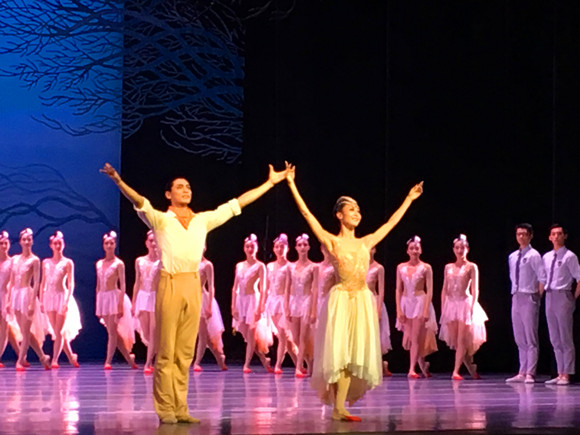 The curtain calls
The drama started in a Chinese-ink-painting-style pastoral scenery, the lead actor and actress danced beside the tree by the river, however, the crested ibises were on the verge of extinction as a result of the environmental damage. The modern dance with the black background made the audience's hearts fluctuate with the plots. And the environment was improved and the two sides coexisted harmoniously finally.
The dancers aroused the enthusiasm of the spectators who crowded into the Center on such cold nights. The wonderful drama will be performed twice in Boston next.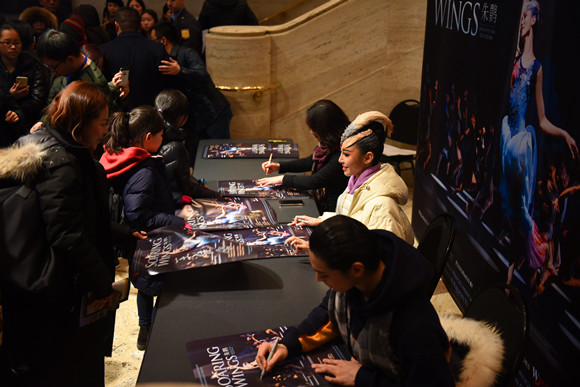 The lead actors and actresses signed for the audience
Chen Feihua, head of Shanghai Dance Theater said to us happily,"It is the first time our theater has been in America and I did not expect the audience here to respond enthusiastically to this drama like Chinese. They told me just now they want to see more art like this here which let them know more about China and Shanghai."