A Chinese variety show 'National Treasure' received high ratings on Douban. Some cultural relics in the Shanghai Museum were introduced in that show. Let's see.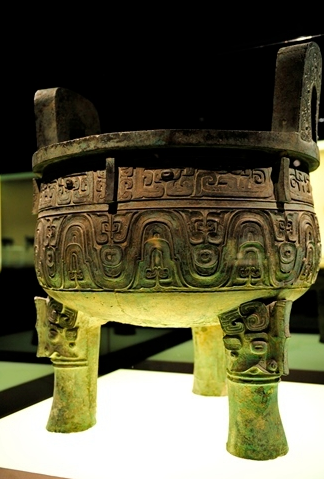 Da Ke Ding
Da Ke Ding is a bronze food vessel made at the end of 10th century BC with a 29.8-inch diameter, weighing 444.2 pounds.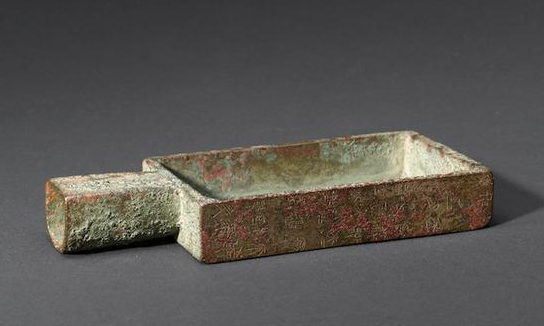 Fangsheng of Shang Yang
It is a vessel measuring volume designed by Shang Yang, an important Chinese statesman of the State of Qin. The edict from the Qin Dynasty carved at the bottom shows that the national measurement and balance was developed under Shang's standards.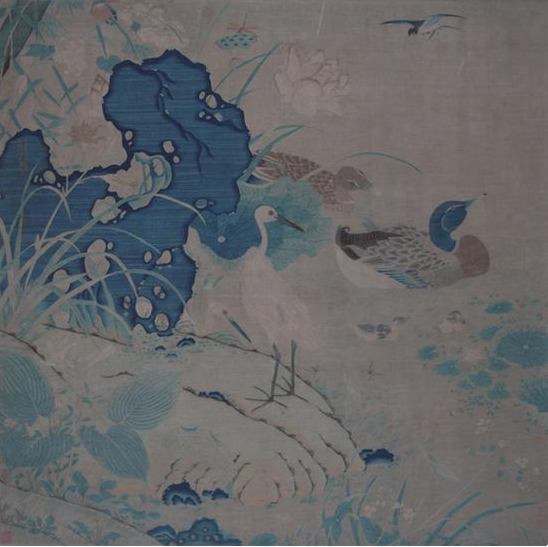 Silk Tapestry of Lotus Pond and Ducks
Zhu Kerou created this painting on a piece of silk in the 12th century. We can see the red leaves, an egret, lemna minor, a kingfisher, dragonflies, insects and two ducks playing in the artwork.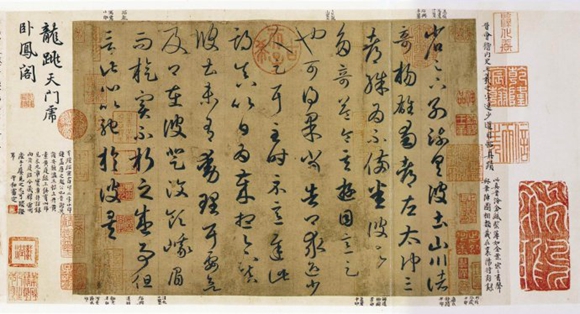 The copy of Shang Yu Tie
It is a Tang period copy of the letter Wang Xizhi, a Chinese writer living during the Jin Dynasty originally written on a handscroll in the cursive script.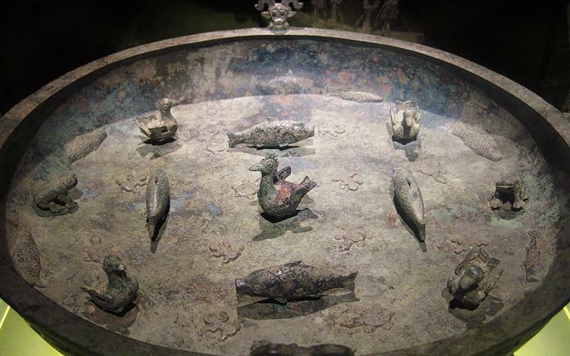 Pan of Zi Zhong Jiang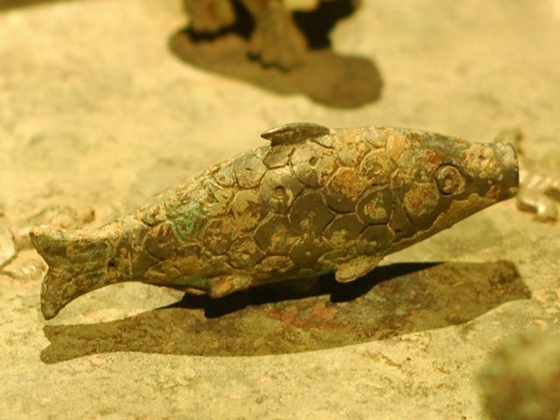 Fish at the inner bottom
It is a large bronze water vessel, as a love token created by Zi Zhong Jiang for his wife in the early Spring and Autumn (770 - 7th century BC). The embossed birds, fish, tortoise, frog and other aquatic animals at the inner bottom are vivid and all the animals can be rotated 360 degrees in situ.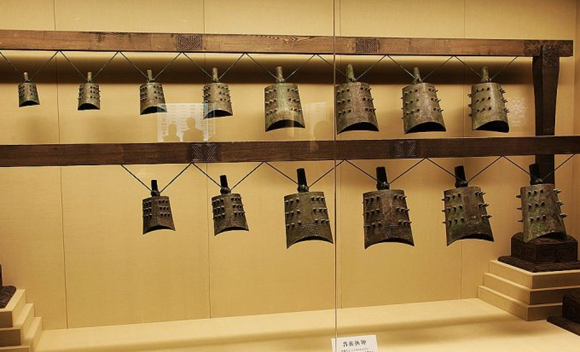 Bells of Marquis Su of Jin
Bells were important instruments during the Western Zhou (mid 9th century BC). The carved text on the bells shows Marquis Su of Jin followed the emperor to condemn the rebel tribe in 846 BC. The other two bells of the series are collected in the Shanxi Museum.