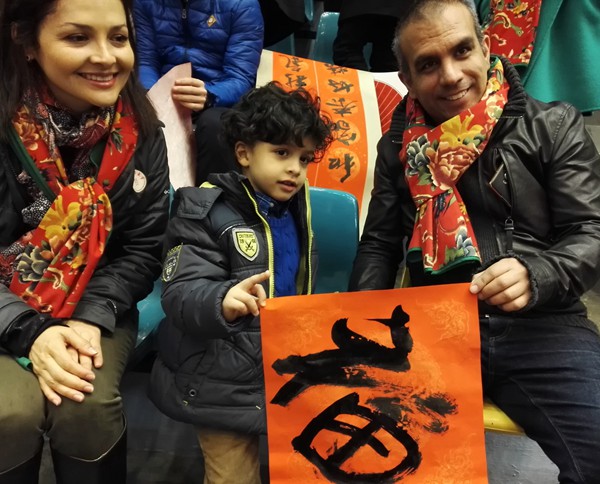 Karina Morales-Herrera, Consul General of Ecuador in Shanghai shows "Fu" with her husband and son. She said she likes Chinese culture very much and actually she posts new year couplets at home every year.
Chinese and foreigners had a really joyful gathering of Chinese culture at the first Spring Couplets Party in Shanghai on January 28, 2018.
Spring couplets, also called Chunlian in Chinese are a pair of scrolls hung on the doors to celebrate the Chinese New Year.
At the event, one hundred local calligraphers wrote spring couplets at the same time, and then presented their works to the representatives of Chinese and foreign model workers from all trades and professions.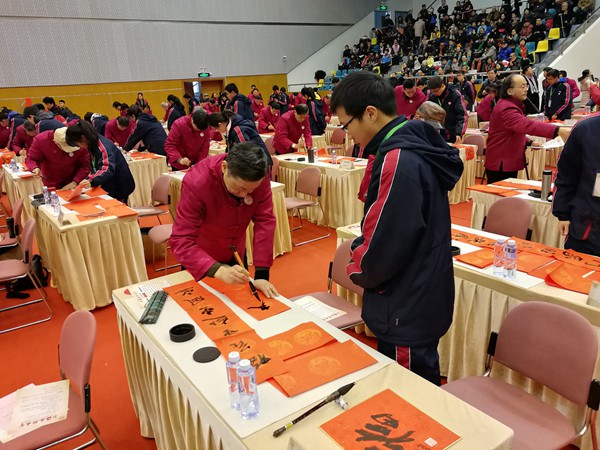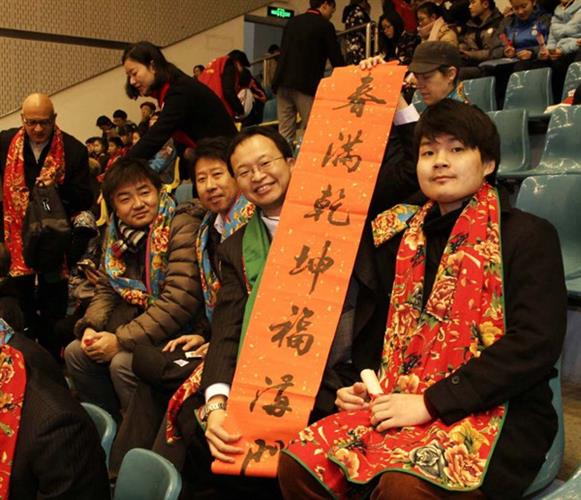 These foreign friends living in Shanghai come from all over the world, such as Australia, Ecuador, Germany, Holland, Japan, Kazakhstan, Turkey and the United Kingdom. Some expats were invited to the stage, using a brush to write "Fu", a Chinese character meaning good fortune with the artists.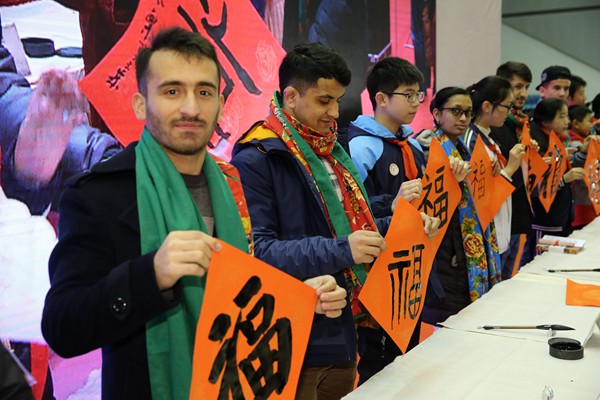 "Calligraphy is Chinese poetry in motion". This is how Corne Peter described the Chinese art form. The legal expert holding dual nationality in Australia and Britain has been in China for 25 years and won the 2016 Magnolia Silver Award for his excellent contributions to the city.
Corne Peter
Japanese entrepreneur Tsuneo Kobayashi displays his New Year greetings. He came to China in 1978, exactly witnessing the 40 years of reform and opening up of China. He was a winner of the Magnolia Golden Award.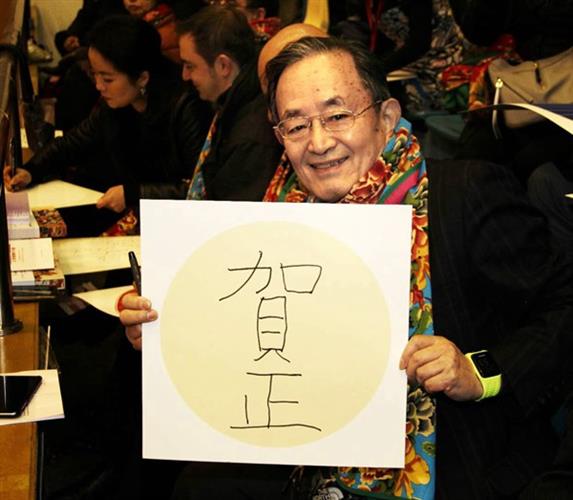 Tsuneo Kobayashi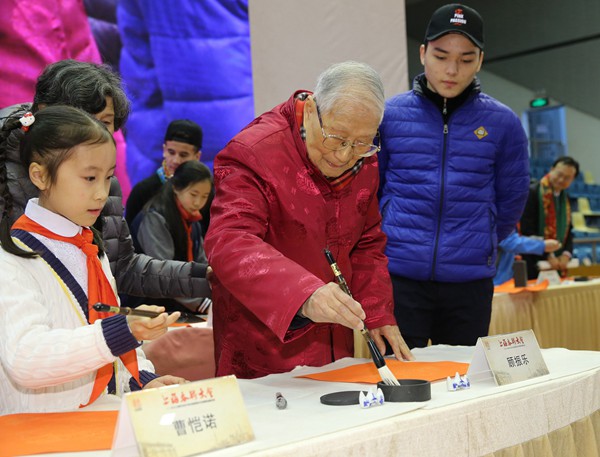 104-year-old calligrapher Gu Zhenle writes "Fu".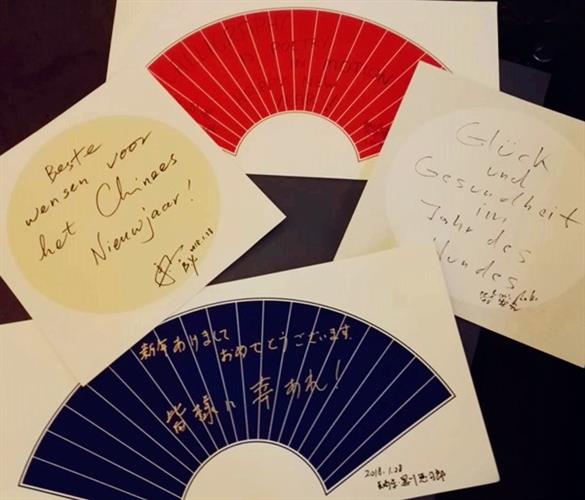 New year greetings written by foreigners in different languages.
The event was co-hosted by the Shanghai Federation of Literary and Art Circles and the publicity department of Putuo district government, and supported by the Shanghai People's Association for Friendship with Foreign Countries (SPAFFC).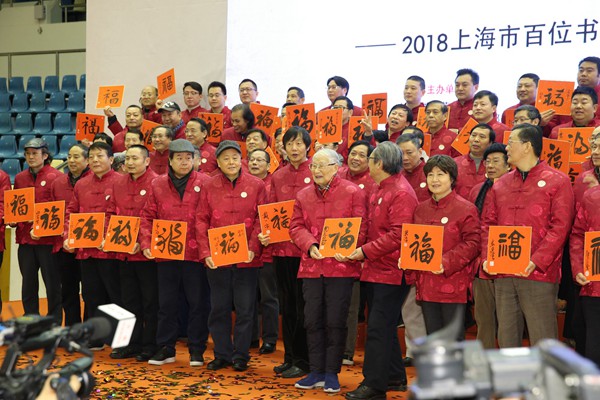 Photos by Tang Chun, Guo Shenglin and Wang Jiaye
Story by Wang Jiaye