Penguins take their first walk at the Shanghai Zoo on Feb. 5. [Photo/Xinmin.cn]
Want to see penguins up close? Starting Feb. 5, you can watch the cute little ones walk a few laps outside their home at the Shanghai Zoo.
"We have prepared this for almost one year. A total of 28 penguins are trained for the walk," said a staff member at the zoo,"The penguin is a shy animal, so we have to get them less afraid of people first. Then, they need to get familiar with their breeders' commands while waddling around the zoo."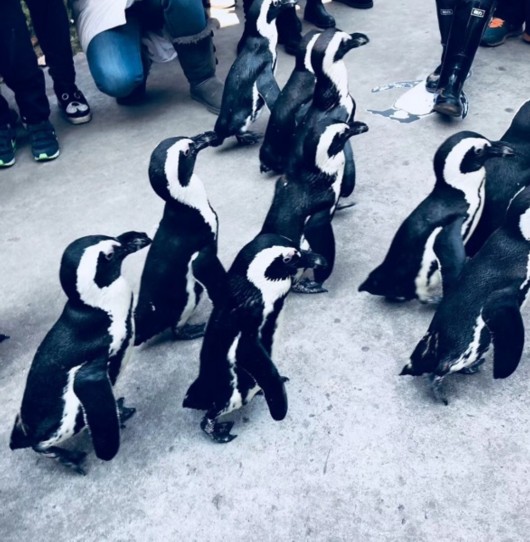 Penguins take a walk around their home at the Shanghai Zoo. [Photo/Youth Daily]
Many people wonder what the ideal temperature is for the penguins to have a walk outside. According to the zoo staff, the penguins are from South Africa instead of Antarctica. However, if the temperature falls below zero degree, they will feel uncomfortable. Hot summer days are not a good time, either. To be more specific, the penguins at the zoo will parade for the public each weekend from January to June and October to December, if the weather permits.
To protect the little birds, workers at the zoo warn visitors not to talk loudly when they are walking around them. Flashlights are not allowed when they take photos of them.